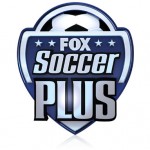 Fox Soccer Plus will broadcast the Tri-Nations rugby union tournament between Australia, New Zealand and South Africa on July 10 live and in high-definition (HD). In the first match of nine (to be held in Auckland, NZ) we'll see top-ranked All-Blacks battle against defending Tri-Nations champion team Springboks. Fox Soccer Plus will carry all nine of the matches of the tournament which will come to an end in September.
Fox Soccer Plus will also carry the rugby Currie Cup starting on July 9, 2010. The Currie Cup is South Africa's premier rugby competition – this year slightly overshadowed by the FIFA World Cup – which has been a tradition since 1889. This year's tournament will begin with the champion Blue Bulls against the Pumas and run through October, 2010.
Fox Soccer Plus is broadcast in 480i and 720p high-definition through DirecTV, Dish Network, Verizon FiOS and Time Warner Cable. Fox Soccer Plus is owned by Fox Entertainment Group and was launched on the four service networks listed above in March of 2010.
Fox Soccer Plus schedule:
Friday, July 9
Currie Cup: Blue Bulls vs. Pumas at 1:05 p.m. ET (live)
Saturday, July 10
Tri Nations: New Zealand vs. South Africa at 3:30 a.m. ET (live)