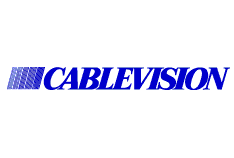 Cablevision added nearly 30 High-Definition (HD) channels today, reaching their set goal of offering 100 HD channels free-of-charge to digital cable customers. The company added the HD channels across their market areas in Connecticut, New Jersey, Long Island and the Hudson Valley.
High-Definition television from Cablevision is available to iO TV digital cable subscribers, who now number around 1.6 million. That's up 40% from last year according to the company. The total number of iO TV subscribers (including standard-definition) is around 2.8 million.
New HD channels include:
Big Ten Network HD
Cartoon HD
Turner Classic Movies HD
Planet Green HD, Style HD
Outdoor Channel HD
NBA TV HD
QVC HD
truTV HD
the rest of the new HD channels come from HBO, Showtime, Cinemax, Starz and TMC.
The company says it also plans to add upcoming channel MSNBC HD, scheduled to debut on June 29.