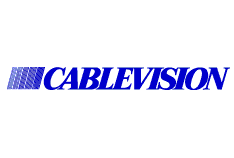 Cablevision will reach 100 HD (High Definition) channels throughout their markets by June, according to sources. Bloomberg News reports the cable TV service provider will start by adding 30 new HD channels in New York City this week. Multichannel News reports the company will also be adding 9 HD channels throughout New York, Connecticut and New Jersey this week.
The new channels will be available to customers who subscribe to the "iO interactive optimum digital" package, at no extra charge. This has become "a key point of differentiation over our competitors," said John Trierweiler, senior VP of product management.
Cablevision currently offers 70 HD channels with its "iO" package, including NY sports, movies, music, science & nature, lifestyle, news and local channels. Here is a list of their current HD channels.
UPDATE:
HD additions include: A&E HD, BET HD, E! HD, History HD, Bio HD, Crime & Investigation HD, G4 HD, Palladia HD, Planet Green HD, Style HD, Outdoor Channel HD, NBA TV HD, QVC HD as well as additional HD channels from HBO, Showtime, Cinemax, Starz and TMC.