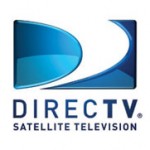 October 1st will bring commercial free HD programming to DirecTV subscribers. The third season of Friday Night Lights will make its 101 Network debut at 9pm, ET/PT. DIRECTV subscribers get to watch the episodes commercial-free and in high-definition before the show's planned NBC run in 2009.
This season Friday Night Lights will follow Coach Taylor (Kyle Chandler) as he copes with an uncertain team after the graduation of star running back Smash Williams (Gaius Charles). Tami Taylor (Connie Britton) will adjust to her role as the new Dillon High School principal and how her new duties affect the Taylor family. And, Tyra (Adrianne Palicki), Lyla (Minka Kelly) and Riggins (Taylor Kitsch) enter senior year this season and deal with the pressures of high school romance
Other shows to air on 101 Network include Live From Dillon, Rock & A Hard Place, and Supreme Court of Comedy. DirecTV will also feature a sneak preview of Crash, the first original drama series from Starz Entertainment. The new 13-episode drama will premiere Oct .1 at 10pm ET/PT, following the Friday Night Lights debut.