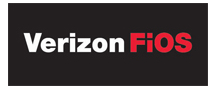 Verizon is adding 39 new channels to its FiOS service in the Maryland and northern Virginia areas, that includes 19 new HD (High Definition) channels. If you include HD VOD (Video On Demand) options, FiOS TV customers in the area can now have 540 HD choices available at any time.
FiOS TV customers in Maryland and northern Virginia will now have access to more HD channels including Animal Planet, TLC, Science Channel and Smithsonian Channel. Other new HD programming that FiOS TV customers in the region now receive includes CNN, CNBC, Lifetime, Bravo, TBS, History Channel, Weather Channel, USA and SCI FI.
Verizon has also launched four new HD sports channels including the Big Ten Network, Versus/Golf Channel, Outdoor Channel 2 and ESPNU HD.
"There's HD on FiOS, and then there's everything else," said Payne. "The addition of new HD and sports channels, along with new multicultural content and more, is part of our commitment to lead the industry in the scope and quality of our programming."