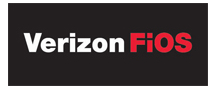 Verizon's FiOS TV is now available to 80,000 households in Washington State, including 98 HD (High Definition) channels. The fiber-topic television service is now available in parts of Bothell, Brier, Everett, Edmonds, Kenmore, Lynnwood, Woodinville, Woodway and Snohomish counties. "This is liberation day for cable TV subscribers in Washington," said David S. Valdez, senior vice president for Verizon's Northwest region."
Verizon recently added service to Ashland, MA, and added 55 new HD channels in Massachusetts and Rhode Island areas. Some of those added high-definition channels include Animal Planet, TLC, Science Channel and Smithsonian Channel, CNN, CNBC, Lifetime, Bravo, TBS, History Channel, Weather Channel, USA and SCI FI.
Verizon is running a sign-up promo for new customers. By signing up before October 4 you will have a choice of an HD digital video recorder (DVR) or an HD Home Media DVR free for one year. Also, new customers will get one free month of HBO and Cinemax.