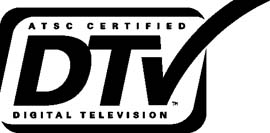 Residents of Wilmington, NC were in shock yesterday when they couldn't receive analog television signals. The city presented a test of what the Feb. '09 DTV transition would be like, and the test failed miserably.
Bloomberg news reported on the event, saying residents flooded the city's phone lines. "Our phone lines were lit up for an hour straight between noon and one," said Thomas Postema, general manager of WSFX, the Wilmington Fox affiliate.
However, this comes as no surprise. A report by Nielsen Media Research in Feb. '08 revealed that 13 million households with analog televisions were unprepared for the digital transition. And, they reported that another 6 million households had at least one analog TV that would not receive digital broadcasts.
Although the government has spent millions on advertising, people still don't get it. They must either ignore the commercials or can't figure out what the commercials are saying. Maybe the commercials should be more blunt in their messaging? What's more, maybe the coupon offer should have been a general mail-out, instead of a system where you need to call or visit the website to get the coupons.
The other problems with the coupons are that they expire. Why have an expiration date when the DTV transition will be forever? A friend of mine said he needed to get his coupon right away because it was going to expire next month. Does that make sense?
One other DTV transition issue to gripe about is that the retailers are over-charging for the converters. You get a $40 coupon, but most retailers are charging $60 for the converter. I guess they needed to get something out of the deal, but aren't they going to be reimbursed by the government anyway?
To take the government's side, I think they spent enough on getting the message out. But after yesterday's news, they should have every city do a transition test like Wilmington did and give anyone who calls in a converter. This will at least get people out of their sofa chairs and prevent mass chaos on Feb. 17.
For the elderly and people who can't leave their houses, there should be a stock of converters ready to ship to them. For some people, television is all they have. Hopefully there will be someone there to set up the converter for them.