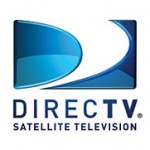 NBCU to provide DIRECTV with 2008 Beijing Olympics content for VOD
Starting this Friday, August 8, DIRECTV will provide 2008 Olympics coverage through its HD VOD (High-Definition Video-On-Demand) service. After making a deal with NBCU, the company will be allowed to provide customers with 10 VOD titles per week of the 2008 games.
To access the HD VOD titles DIRECTV customers must have have a DIRECTV Plus HD DVR or R22 DVR receiver. HD VOD listings can be seen on channel 1008 or on channel 1000 which will show Olympic Gold winning highlights.
DIRECTV launched its VOD service on June 30th, which was long awaited by customers. But according to DIRECTV they wanted to be sure to give customers exactly what they needed with the service. Some features include Customized Programmer Homepages, Internet Remote Scheduling, Free Titles and Expanded Pay Per View Titles.
DIRECTV is also increasing its high-definition channel offerings. The company is expected to launch 30 new HD channels August 14.