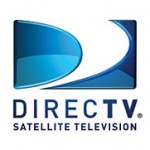 PGA Championship gets expanded coverage including TNT & CBS broadcasts, Interactive Features, and PGA Mix Channel
DIRECTV will offer customers a full interactive experience with its PGA Championship coverage. The free service will deliver four HD (High-Definition) channels covering the event. Three of those channels will focus on specifics of the tournament, including Featured Group of the day, Featured Holes, and Players in Depth. The 4th channel will carry the full CBS/TNT live network coverage.
A 5th channel named "PGA Championship Mix Channel" (Channel 701) will display the four channels above in a split screen. Each channel will provide scores and stats. Viewers will easily be able to directly go a full screen broadcast of each channel by using their remote.
On the full screen HD channels viewers will be able to see Top 5 Leaders, the Leaderboard, Scorecard, PGA Championship Trivia and Past Champions.
DIRECTV HD channel coverage of the PGA Championship will be Thursday and Friday from TNT (1-7 p.m. ET) and on Saturday and Sunday from TNT (11 a.m. – 2 p.m. ET) and CBS (2-7 p.m. ET).