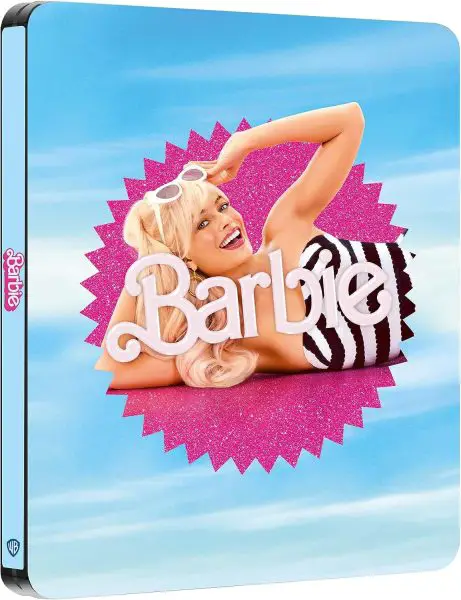 Warner Bros.' Barbie has just been released to digital formats on Sept. 12 but will soon be available in physical media formats including this 4k Blu-ray Limited Edition SteelBook.
The newly listed edition (Region Free) is now up for pre-order from Amazon UK. We expect a SteelBook edition to also be released in the US, but it may or may not feature the same artwork.
Artwork for the standard plastic-case disc editions of Barbie are still pending.
When will Barbie be released on 4k Blu-ray and Blu-ray? Amazon says Dec. 31, 2023, but that date is likely just a placeholder. The movie should release much sooner, possibly sometime in October.
On Amazon UK, the Limited Edition Barbie 4k SteelBook is priced moderately at £30.00, while the standard 4k Blu-ray is £24.99 and 1080p Blu-ray $14.99. Buy on Amazon UK
Barbie has made over $1.4B at the worldwide box office. The film was directed by Greta Gerwig and co-written Noah Baumbach, starring Margot Robbie and Ryan Gosling.
Barbie Tags! #Barbie #Ken #PhysicalMedia #4kBluray #UltraHD #MargotRobbie #SteelBook #Ad