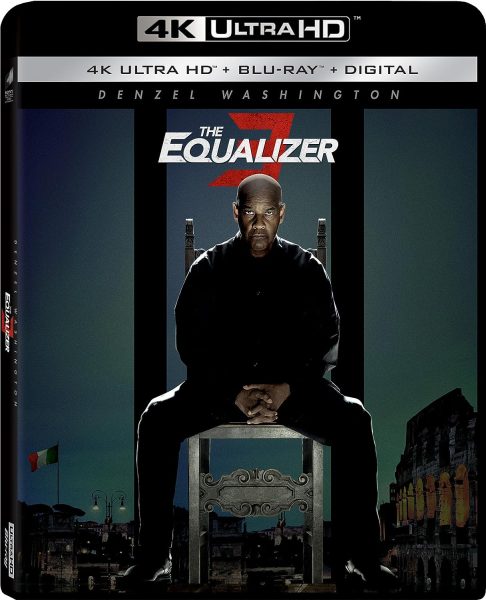 The Equalizer 3 is releasing this fall on Blu-ray, 4k Blu-ray, and Digital. The film premiered in theaters in the US on September 1, 2023, earning $72.3M at the worldwide box office over an estimated $70M budget.
The 4k UHD Blu-ray combo edition from Sony Pictures Home Entertainment includes a 1080p Blu-ray and code to redeem a Digital Copy in 4k. A Limited Edition 4k Blu-ray SteelBook also includes Blu-ray and Digital Copies.
Digital pre-orders of The Equalizer 3 are currently $24.99 from sellers such as Amazon (X-Ray Bonus Edition), Apple TV, and Vudu.
The Equalizer 3 on 4k Ultra HD Blu-ray has a list price of $49.99 at Amazon, while the Limited Edition 4k SteelBook is priced $39.99 and available at Best Buy.
Release dates are pending for all home media formats.
Storyline: Since giving up his life as a government assassin, Robert McCall (Denzel Washington) has struggled to reconcile the horrific things he's done in the past and finds a strange solace in serving justice on behalf of the oppressed. Finding himself surprisingly at home in Southern Italy, he discovers his new friends are under the control of local crime bosses. As events turn deadly, McCall knows what he has to do: become his friends' protector by taking on the mafia.