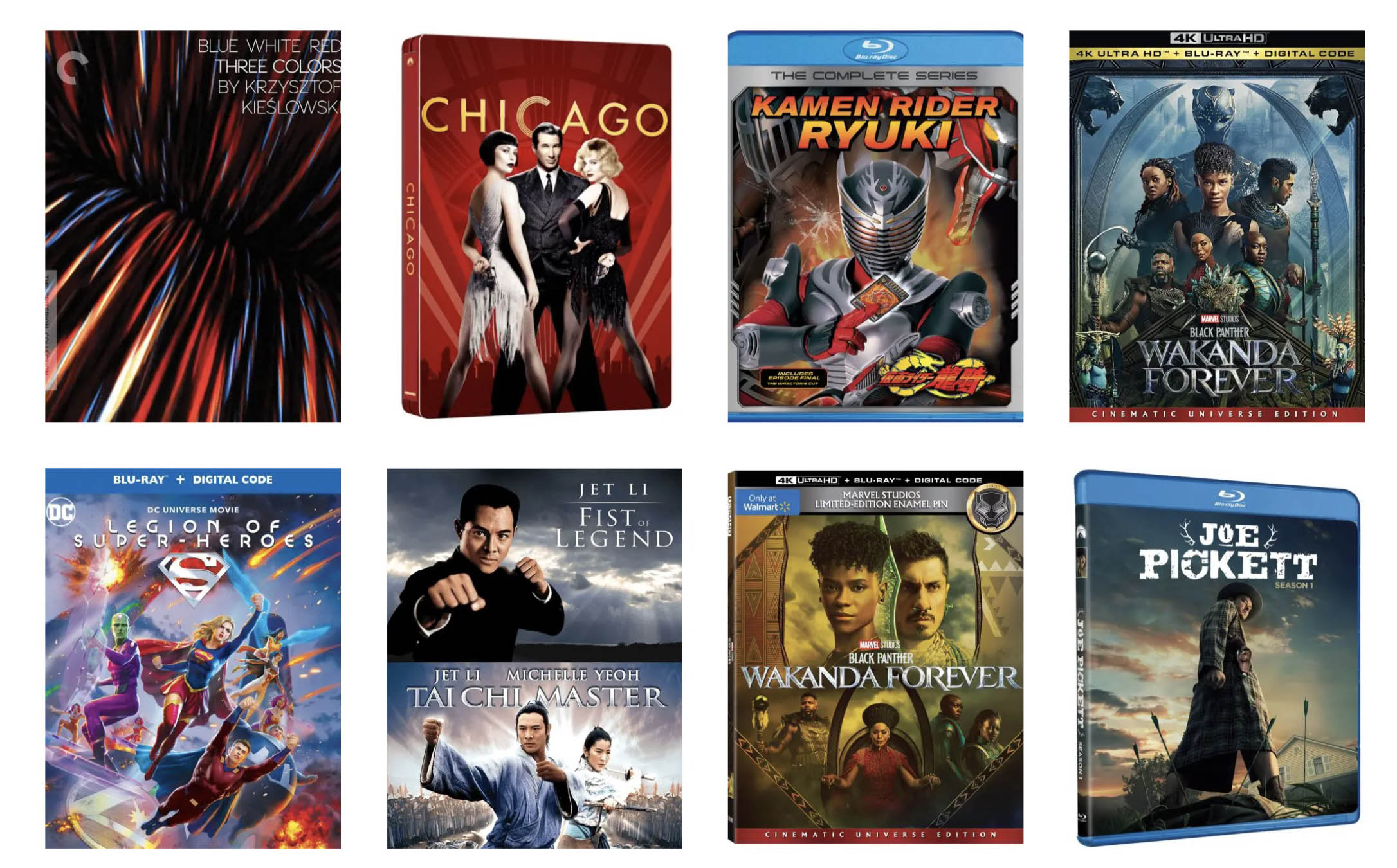 This week on Blu-ray and 4k Blu-ray Black Panther: Wakanda Forever hits stores in several disc versions including a Cinematic Universe Edition, Blu-ray/Digital Combo, two exclusive Best Buy 4k SteelBooks, and a Walmart 4k Blu-ray exclusive with collectible Enamel Pin.
The trilogy Blue, White, Red: Three Colors by Krzysztof Kieslowski has been restored in 4k with Dolby Vision HDR and DTS-HD Master Audio 5.1. The 6-disc collection includes the films on 3 separate 4k Blu-ray Discs along with 3 Blu-ray Discs with special features.
Also on Blu-ray and 4k Blu-ray is DC's new animated feature Legion of Super-Heroes in combo editions from Warner/SDS that include Digital Copies via Movies Anywhere (the 4k Blu-ray combo also includes a Blu-ray copy).
On Blu-ray, the Japanese anime series Kamen Rider Ryuki: The Complete Series arrives in an 8-disc set from Shout! Factory that includes the director's cut of the final episode. And, a Jet Li 2 Movie Collection with Fist Of Legend and Tai Chi Master is available in a 2-disc set with new audio options on both films and new subtitles options on Fist of Legend.
New Blu-ray & 4k Blu-ray, Feb. 7, 2023
4k Blu-ray
1080p Blu-ray