Welcome to our weekly review of new Blu-ray releases! Although we're lacking any new 4k Blu-ray releases today (Read: 4k Blu-rays in August), there are plenty of conventional Blu-ray discs to consider adding to your collection.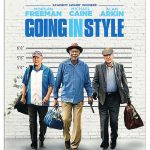 Going in Style is a great little comedy starring Morgan Freeman, Alan Arkin, and Michael Caine. The 2-disc Blu-ray combo edition from Warner Bros. Home Entertainment includes a DVD and Digital HD copy redeemable with UltraViolet partners (unfortunately not with iTunes). And, bonus material features audio commentary with director Zack Braff and several deleted scenes, and subtitles in several different languages as well as English SDH.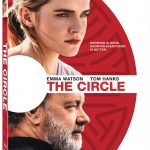 Lionsgate's The Circle is now available in a two-disc combo with DVD and Digital HD copy, as well as several bonus features "No More Secrets," "The Future Won't Wait," and "A True Original: Remembering Bill Paxton." The film, starring Tom Hanks and Emma Watson, only grossed about $30M at the box office and is considered by most critics to be a flop, but does have some beautiful imagery from Oscar-nominated cinematographer Matthew Libatique (Iron Man, Requiem for a Dream).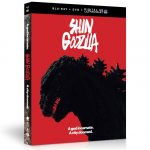 The 2016 Japanese film Shin Godzilla (also known as "Godzilla Resurgence") from Toho Pictures has been released to Blu-ray in the US. The film has a total runtime of 120 minutes, but special features add another 34 minutes with extras such as a "Godzilla vs. the Nerds: Interview" and theatrical trailers. The video is presented in the HD standard 1080p (16×9), but the English audio is sadly only available in Dolby TrueHD 2.0.
Other mentionable Blu-ray releases this week include the surprisingly likable comedy/drama Colossal starring Anne Hathaway (Certified "Fresh" on Rotten Tomatoes), HBO's popular limited series Big Little Lies, and three limited edition John Carpenter Steelbooks from Shout! Factory including Escape From New York (1981), The Fog (1980), and They Live (1988).
New on Blu-ray August 1, 2017
Movies
Going in Style
The Circle
Colossal
Slither
They Live (1988) – Limited Edition Steelbook
The Fog (1980) – Limited Edition Steelbook
Escape from New York (1981) – Limited Edition Steelbook
Phoenix Forgotten
Boyka: Undisputed 4
Hired Gun: Out of the Shadows, Into the Spotlight
Sleight
The Good Son (1993)
League of Gods
Wakefield
The Lovers
The Devil's Brigade
House of Willow Street
Don't Knock Twice
The Bitter Tea of General Yen
The Intruder
MacArthur (1977)
The Ottoman Lieutenant
The Drowning
North
TV
Big Little Lies – HBO Limited Series
Crashing: The Complete First Season
Poseidon Adventure – The Complete Miniseries
Blackbeard – The Complete Mini-series
Animation
Mobile Suit Gundam The Origin: Chronicle of Char and Sayla Blu-ray Collection
Fruits Basket: The Complete Series – Sweet Sixteen Anniversary Edition
Junjo Romantica Season Two
See our new quick access to Amazon products below!
[amazon_link asins='B072MPK8K6,B071ZN6N4Y,B071S71D4N,B071Y44R3C,B071L29CBG' template='ProductCarousel' store='API-user-hdr' marketplace='US' link_id='c482c3a8-76e2-11e7-b4ee-05ae1c1b4527′]