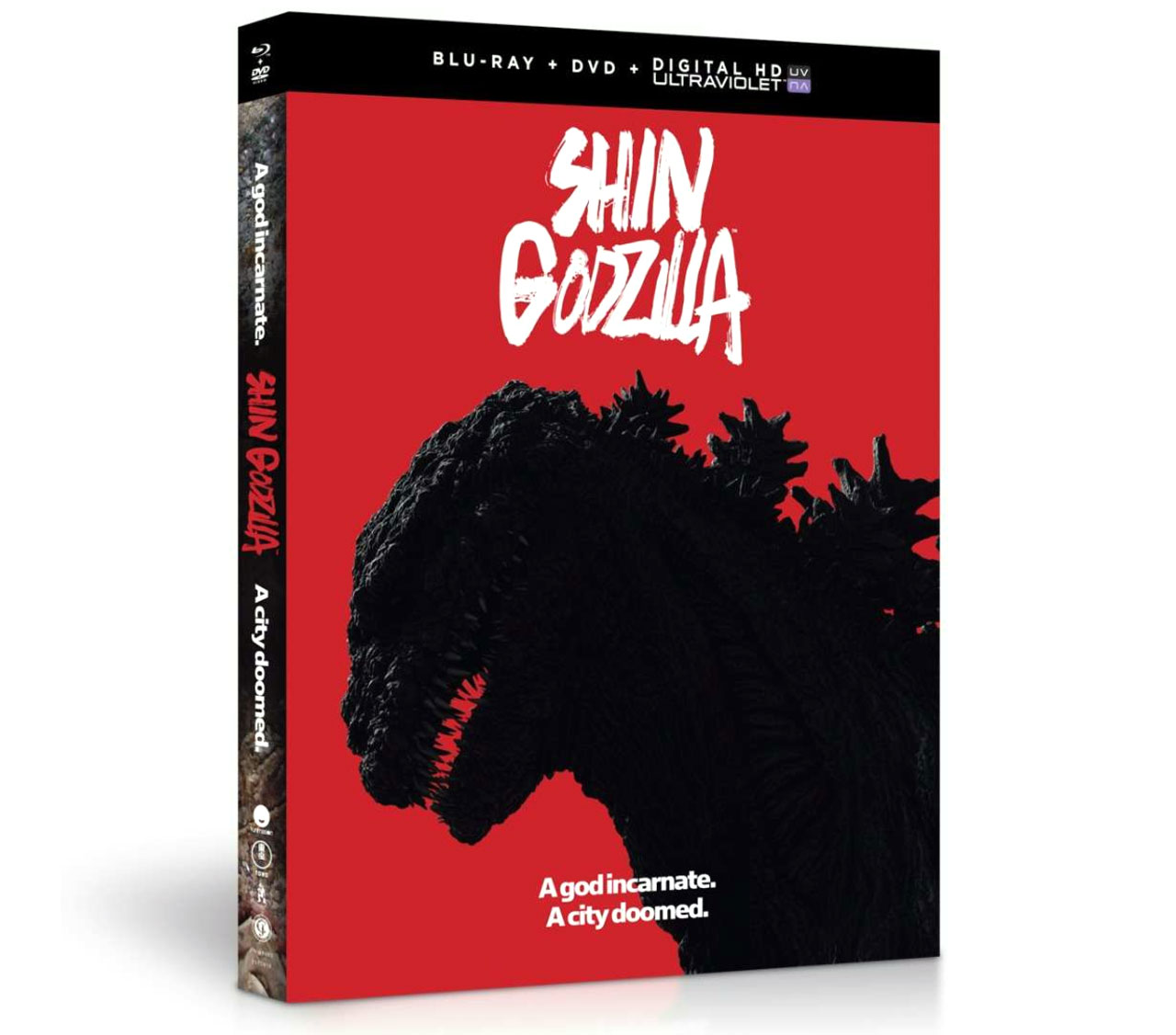 This is one Blu-ray release that I'm looking forward to. The 2016 Japanese film Shin Godzilla (also known as "Godzilla Resurgence") from Toho Pictures is headed for home media release in the US on August 1st. The two-disc combo from Funimation (who also distributed the film to theaters in the US) contains a Blu-ray, DVD and Digital HD copy via UltraViolet partners.
Shin Godzilla carries an MSRP of $34.99 (US) for the Blu-ray, and $29.99 (US) for the DVD. Both editions are available to pre-order from various stores including direct from Funimation.
The film itself has a total runtime of 120 minutes, while the special features available on the Blu-ray edition running a total of 34 minutes including "Godzilla vs. the Nerds: Interview" and theatrical trailers.
This release will by no means match the audio quality we're used to in typical Blu-ray Discs, with Japanese and English audio maxing out in Dolby TrueHD 2.0. But the video is presented in 1080p at 16:9 aspect ratio from the HD-native source.
Shin Godzilla has a limited theatrical release in the US, showing from October 11-18, 2016 in Japanese language with English subtitles. Having missed the cinematic release, it's one of the reasons why I can't wait to get this one home.
By the way, the U.S. trailer (inserted below) features the original 1954 recordings of Akira Ifukube's soundtrack for Godzilla "Gojira" (1954).
Get more news about upcoming Blu-ray & 4k Blu-ray releases!