[Note: This article has been updated with new deals and revised pricing.]
In case you haven't heard, TV manufacturers are not planning any new models of 3D TVs. It's a shame, really, especially for those of us who spent so much money on 3D Blu-ray Discs. But if you're looking to get a new 4k TV and have an extensive 3D Blu-ray library that you'd like to continue to enjoy, now is a great time to buy.
Amazon has got several 3D 4k TVs on sale for at least 50% off. That means you can bump up to Ultra High Definition and still be able to watch your 3D Blu-ray Discs before new 3D TVs become obsolete. Here are several models we recommend given their capabilities, specifications, and discounted price. And, most include free shipping. But the supplies are limited, so don't wait too long to order.
Sony XBR55X930D 55″ 4K Ultra HD 3D Smart TV w/HDR
List Price: $3,299 | Sale: $1,399
(Also available in 65″.)
Buy Now
LG Electronics 65UH8500 65″ 4K Ultra HD Smart 3D TV w/HDR
List: $2,999 | Sale: $1,699
(Also available in 55″, 60″ 75″.)
Buy Now
Sony XBR65X930D 65″ 4K Ultra HD 3D Smart TV w/HDR
List Price: $4,999 | Sale: $2,000
(Also available in 55″.)
Buy Now
Samsung UN75JU7100 75″ 4K Ultra HD 3D Smart TV
List: $4,999 | Sale: $2,438
(Also available in 50″, 55″, 60″ 65″.)
Buy Now
Sony XBR75X940D 75″ 4K Ultra HD 3D Smart TV w/HDR
List Price: $7,999 | Sale: $3,600
Buy Now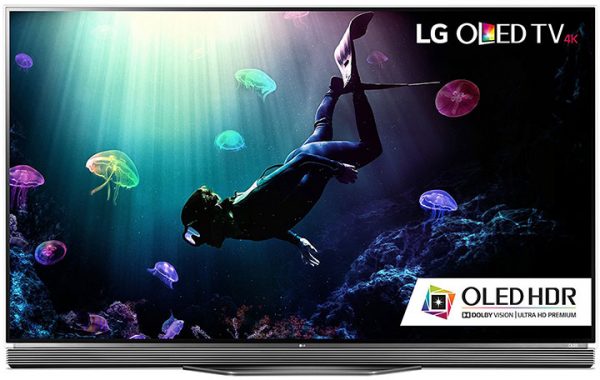 LG Electronics OLED65E6P 65″ 4K Ultra HD Smart OLED 3D TV w/HDR
List: $4,999 | Sale: $3,997
(Also available in 55″.)
Buy Now