Have you ever watched Life of Pi in 3D at home? It's nothing less than stunning.
The same holds true for Titanic. And Beauty and the Beast. And The Wizard of Oz. And Gravity.
In fact, there are dozens of titles that I've watched in passive 3D on my 2011 model 55" LG TV that have yielded superb visual experiences. I know it's not trendy to voice this opinion — that 3D TV is actually enjoyable — but sorry, the eyes don't lie.
But for reasons we're too depressed to get into now, 3D at home just hasn't resonated with the average consumer, and television manufacturers — all too eager to tout the next hot thing for a few years then drop it like a hot laserdisc — are exiting the 3D game at a frightening pace.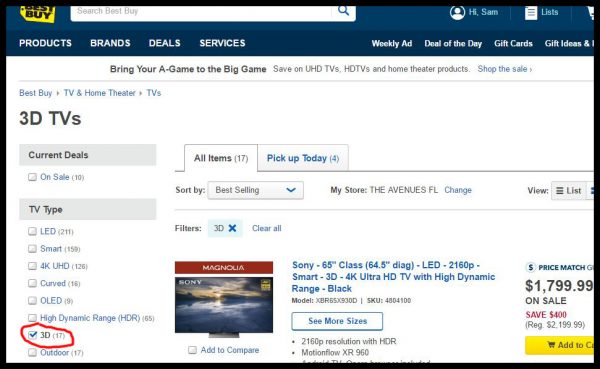 Last year came the surprising body blow from Samsung, as the biggest TV maker in the world announced there would be no more 3D support in future models. But LG still gave us hope, as the company included passive 3D (the superior version, with no batteries necessary in the glasses) in most of their vaunted 2016 OLED lineup. Anyone who saw 3D on these TVs agreed it was glorious.
Then CES 2017 hit, and LG did a painful 180. There will be zero support for 3D with any of its 2017 models. Ouch.
So if you've got a healthy 3D Blu-ray collection, or just don't want to say goodbye to 3D at home forever, here are the three primary options you have in front of you.
Sign the Petition
First things first: sign this petition to LG. It urges the company to revive 3D support on at least one 2018 OLED model. At last check, some 5,000+ people had signed it, but we're concerned that's not going to send a loud enough message. The petition notes that "LG Display makes the OLED panels for LG Electronics, Panasonic, Sony, Loewe & Philips so this decision affects most brands on the market currently." So yeah, for the future of 3D at home, this is kind of a big deal.
Buy a 3D TV Now
If you're in the market for a new TV, there are still a healthy number of options to choose from–but not for long. If you're willing to spend to get the best picture available with amazing 3D performance, buy one of the 3D LG OLEDs. Of course, rewarding a company that's bailing on 3D doesn't seem fitting, but at least you'll be assured of perhaps 10 years of beautiful images in 2D and 3D. Sony also has several 3D models available right now, but those are active 3D, and there are some people who have complained about the quality of the 3D images on these sets.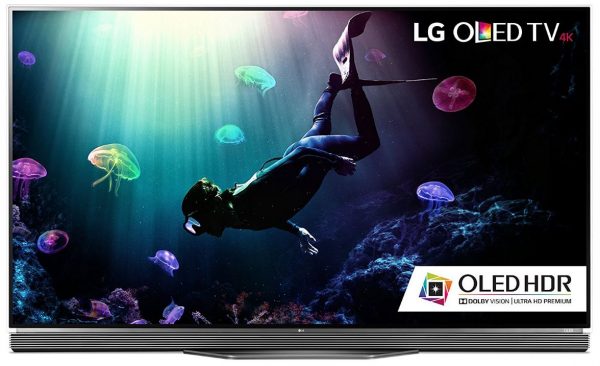 Ride Your Current TV Into the Ground
The last option isn't very uplifting for 3D fans. Consider my scenario: I have a 2011 TV, so as a mid-level home theater enthusiast, I'm starting to feel the itch to buy something new. But ideally, that wouldn't be until late this year or next year. Sadly, it appears there may not be any quality 3D models to choose from. So my current plan of action is to stick with my current set.
From the insane $30 price tags of 3D movies to the mess that's been passive vs. active technology, there's no denying the entertainment and electronics industries badly botched the implementation of home theater 3D. It's a shame because with many movies it really does enhance the home theater experience; I'd even argue more so than in theaters, where 3D often leaves me unimpressed.
I don't know if the future of home theater 3D can be saved at this point, but I do know it's worth saving.