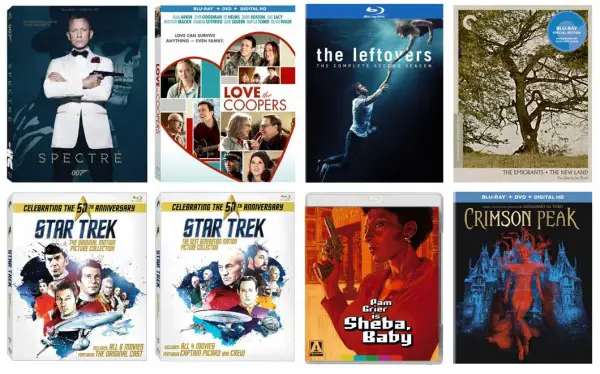 Every week we highlight several new disc releases, and this time there is no doubt Spectre tops the list. Here's a look at new Blu-ray Disc releases for Tuesday, Feb. 9. Also be sure to check out our Digital HD announcements, many of which predate disc releases by several weeks.
Spectre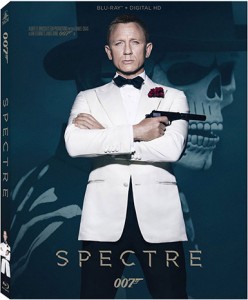 The 24th film in the James Bond franchise hits stores on Blu-ray this Tuesday. Although already available in Digital HD, Spectre on Blu-ray includes the bonus "SPECTRE: Bond's Biggest Opening Sequence" (also included with iTunes and Vudu), video blogs, gallery, and a digital copy of the film. Want something different than the standard Blu-ray release? Best Buy and Target both have exclusive editions of Spectre both in-store and online. Video is presented in 2.38:1 aspect ratio with a DTS-HD Master Audio 7.1 soundtrack. The Blu-ray combo edition includes a Digital HD copy via iTunes or UltraViolet. Price: $19.99 (List: $39.99)
Crimson Peak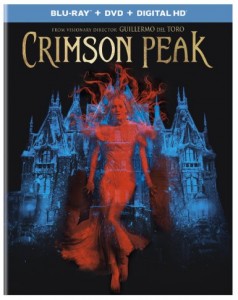 Guillermo del Toro's gothic fantasy adventure Crimson Peak releases to Blu-ray Disc on Tuesday. The film was written by del Toro with Matthew Robbins and stars Mia Wasikowska, Tom Hiddleston and Jessica Chastain. Universal Studios' 2-disc combo edition includes Blu-ray, DVD and Digital HD copies of the film, along with deleted scenes, feature commentary with del Toro, and several featurettes. The BD is formatted in 1.85:1 aspect ratio with English audio available in DTS:X and DTS-HD Master Audio 7.1. Price: $22.99 (List: $32.99)
The Leftovers: The Complete Second Season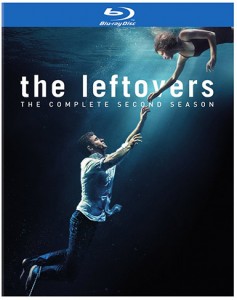 With a total run-time of 589 minutes, The Leftovers: The Complete Second Season on Blu-ray includes all ten episodes that aired from Oct. to Dec. 2015 on HBO. The series presents a post-apocalyptic vision of a small suburban community that deals the unexplained disappearing of millions of people worldwide. The 2-disc Blu-ray edition from HBO Home Video also includes Digital HD copies of all episodes via UltraViolet. Price: $29.99 (List: $44.99)
Honorable Mentions
There are some other titles we wanted to mention this week. Those include the 1975 film Sheba, Baby starring Pam Grier, Criterion Collection's release of Jan Troell's The Emigrants (1971) and The New Land (1972) to a double-film Blu-ray edition, and the multi-film editions Star Trek: The Next Generation Motion Picture Collection (4 movies) and Star Trek: Original Motion Picture Collection (6 movies) on Blu-ray.
New Blu-ray Disc releases Feb. 9, 2016
TV Shows
The Leftovers: The Complete Second Season
Movies
Spectre
Crimson Peak
The Emigrants (1971) and The New Land (1972)
Pokémon: The Movies 1-3 Steelbook Blu-ray Collection
Sheba, Baby
MI-5
A Mighty Wind
Somm: Into the Bottle
Love the Coopers
Convergence
American Experience: Murder of a President
A Lizard In A Women's Skin (1971)
Animation
Akame Ga Kill 1
Lord Marksman & Vanadis: The Complete Series
Be sure to check back for upcoming Ultra HD Blu-ray (4k) announcements.