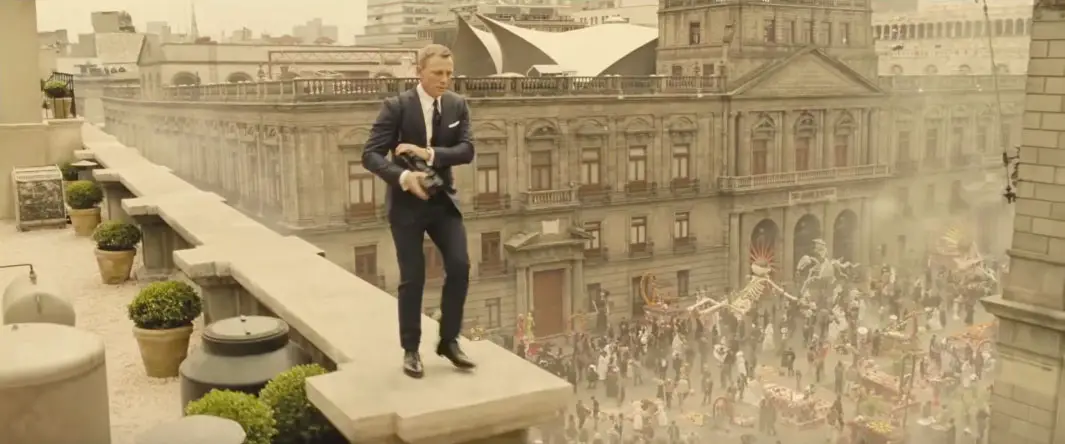 The 24th film in the James Bond franchise Spectre has been released early to Digital HD, almost three weeks ahead of Blu-ray, DVD, and On Demand rentals on Feb. 9th. The Digital HD purchase from iTunes and Vudu comes with extra bonus material such as the 21-minute "Bond's Biggest Opening Sequence" featurette among others. Total run time of Spectre is 2 hours and 28 minutes.
How much does a digital copy of the film cost? Most services are selling Spectre for $19.99 (HD) and $14.99 (SD). Microsoft Video is undercutting most services by a buck — selling Spectre (HD) for $18.99, while Verizon is charging a dollar more at $20.99 (HD). Comcast Xfinity TV and CinemaNow are not offering the title as of this publish date.
Here's where to buy Spectre Digital HD.
Spectre Digital HD Price Comparison
Amazon Instant Video – $14.99 (SD) $19.99 (HD)
Apple iTunes – $14.99 (SD) $19.99 (HD) – includes iTunes Extras
Cinema Now  – NA
Google Play – $14.99 (SD) $19.99 (HD)
M-Go – $14.99 (SD) $19.99 (HD)
Sony Entertainment Network – $14.99 (SD) $19.99 (HD)
Verizon FiOS On Demand – $18.49 (SD) $20.99 (HD)
Vudu (Walmart) – $14.99 (SD) $19.99 (HD/HDX) – includes Bonus Content
Microsoft Movies & TV (formerly Xbox Video) – $14.99 (SD) $18.99 (HD)
Xfinity TV (On Demand) – NA
View more price comparisons on other popular digital movie releases.
*Prices at time of article publication.