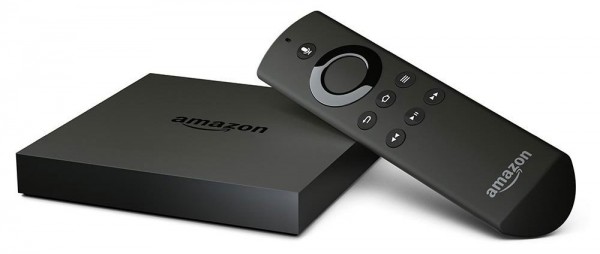 Following Apple's "big" announcement of their new Apple TV player that does not support 4k video, Amazon unveiled their own updated Fire TV player with specs that seemed to take the wind out of Apple's sails. But Consumer Reports published an article this morning that questions two aspects of the Fire TV that have videophiles chomping at the bit.
The first is that of HDR (HIgh-Dynamic-Range) content. Because Fire TV utilizes HDMI 1.4 instead of the newer HDMI 2.0a specification the streaming media player won't support HDR. This would come as a surprise given the fact Amazon was the first to widely offer HDR streaming through its original series "Mozart in the Jungle."
The second questionable aspect of the new Fire TV is whether or not it will support 4k video at 60fps (frames-per-second). This is also because of the HDMI spec. If the Fire TV only has HDMI 1.4 (and this is still up for debate), that would mean 4k video would only stream at 24fps or 30fps due to the bandwidth limitations of HDMI 1.4.
The Amazon product page for Fire TV does not indicate which HDMI spec will be supported (it simply says "HDMI output" in the technical specifications), although when announced there seemed to be an understanding the device would support 2.0. Right now, we'll just wait to see if/when Amazon posts more technical information on the HDMI version.
The new Amazon Fire TV, along with a Fire TV Gaming Edition, will start shipping on October 5, 2015, selling for $99 and $139, respectively.
Source: Consumer Reports