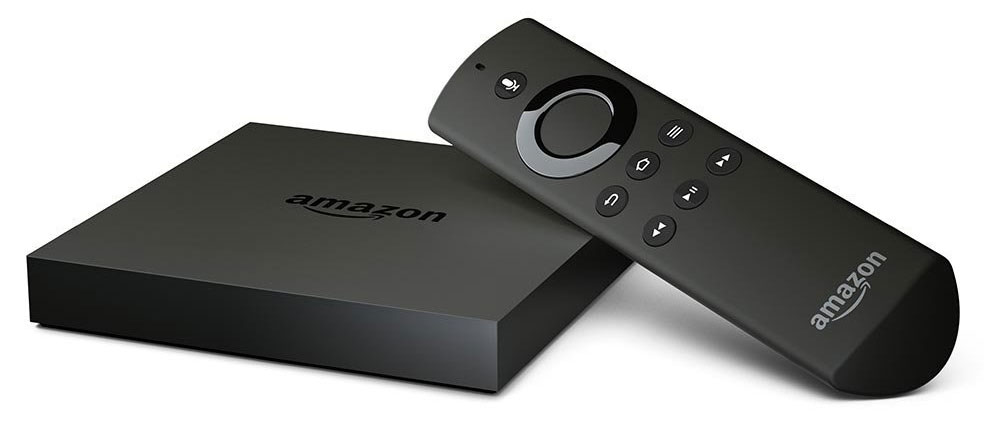 Amazon has announced their new Fire TV media player will play 4k Ultra HD content when it releases on October 15, 2015. The 4k support will surely pique the interest of anyone with an Ultra HD TV, and even Roku and Apple TV owners whose devices don't support the high resolution format. (More on Apple TV below.)
Amazon's previous Fire TV model has been available sparingly on Amazon.com for the last several months, but customers who were not able to get the device may count it as a blessing in disguise. With no increase in price (still at $99), the player adds 4k support, more processing, more storage capability, and better Wi-Fi.
What stands out? The next-gen Fire TV model bumps up processing by 75% with a new MediaTek quad-core processor and dedicated Power VR GX6250 graphics processing unit. Memory stays the same at 2GB, as well as built-in storage at 8GB. But the new Fire TV will be expandable to 128GB via microSD card.
The player comes with built-in support for High Efficiency Video Coding (HEVC), and up to 2160p at 30fps (720p and 1080p at 60fps). Audio support includes Dolby Audio and 5.1 surround sound (although content support includes many other formats such as Dolby Atmos).
And, the new Fire TV has better Wi-Fi connectivity with dual-antenna, dual-band 802.11ac (MIMO), as well as Ethernet and USB 2.0.
The new Fire TV will also be available in a Gaming Edition for $139, with voice-enabled game controller and two games included.
Apple had their chance to grab the attention of potential and existing customers who want to start streaming 4k with their soon-to-be-released upgraded Apple TV. They are also blowing it in terms of price point. The new Apple TV, also available in October, will start at $149 for the 32GB model or $199 for the larger 64GB model. Amazon's Fire TV, as mentioned above, will stay at $99 — a big price difference considering the features of each model.
If/when Roku decides to release a new player that supports 4k, the company would be foolish not to meet Amazon at its $99 list price.
What's more, Apple TV failed to bring innovation to the player. Amazon's Fire TV has had voice control since launch, so Apple really didn't bring anything unique to Apple TV in that regard. And, Amazon already tapped into the gaming and game developer communities by opening the platform to publishers.
In terms of design, the new Amazon Fire TV looks exactly the same as the previous model, while Apple has changed the design of the Apple TV a bit (most notably the remote). But is a new design worth an extra $50-$100?