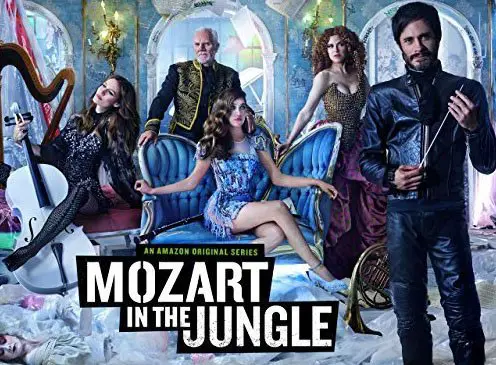 Amazon Studio's original series Mozart in the Jungle is now available to stream in High Dynamic Range (HDR) quality. What's more, the high-quality stream is available to Prime members at no extra charge. Amazon is the first streaming video service to offer the HDR format, and in addition to the first season of Mozart in the Jungle can also be seen in Amazon's pilot episode of Red Oaks.
However, not everyone can view Amazon's HDR video. Customers will need a Samsung SUHD 4k TV and the Amazon Video app to stream the new video format. Samsung has several lines of SUHD TVs, with models ranging in size from 48-inches to 78-inches.
HDR technology uses a larger dynamic range of luminosity and can make images look more life-like than the digital images we've become accustomed to. In HDR images, more detail can be found in shadows and highlights, making the images more realistic.
Amazon starting streaming select content in 4k towards the end of 2014, and does not charge extra for the higher bandwidth video streams. And although Mozart in the Jungle is the first title to stream in HDR, Amazon promises additional titles in the future.
"HDR is a technical innovation that provides a truly stunning viewing experience and we're thrilled to be the first to offer this unmatched picture quality," said Michael Paull, Vice President of Digital Video at Amazon.
Source: Amazon