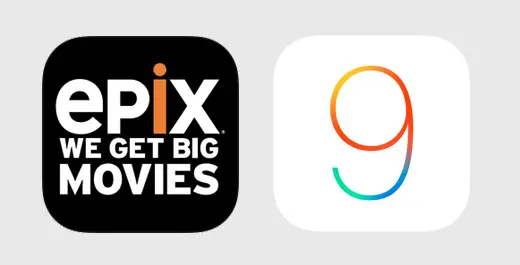 The EPIX app for iPhones, iPads, and iPods has been updated to support iOS 9 — great news for those who purchased iPhone 6s and iPhone 6s Plus with the latest Apple OS pre-installed. The premium network's app lets subscribers stream movies, concerts, and other content commercial-free anywhere there's broadband internet.
The last update to the EPIX app, Version 2.0, added support for Google Chromecast and iOS 8.
Anyone who follows this site may also know downloads are coming to EPIX app users later this month. The new feature will give customers the opportunity to take movies to places where there may not be broadband, such as on planes, freeways, and in remote areas.
EPIX is available through most TV providers with the exception of DirecTV, Comcast Xfinity, and Cablevision Optimum. The channel is also available on Sling TV, and this month starts distributing movies on Hulu.
The Android app version of EPIX was recently updated with support for Android TV.