This week there are a few Blu-ray Disc releases we thought you should know about. Like every week, we publish our top recommendations along with an extended list of the new titles available on Blu-ray, DVD, and Digital HD.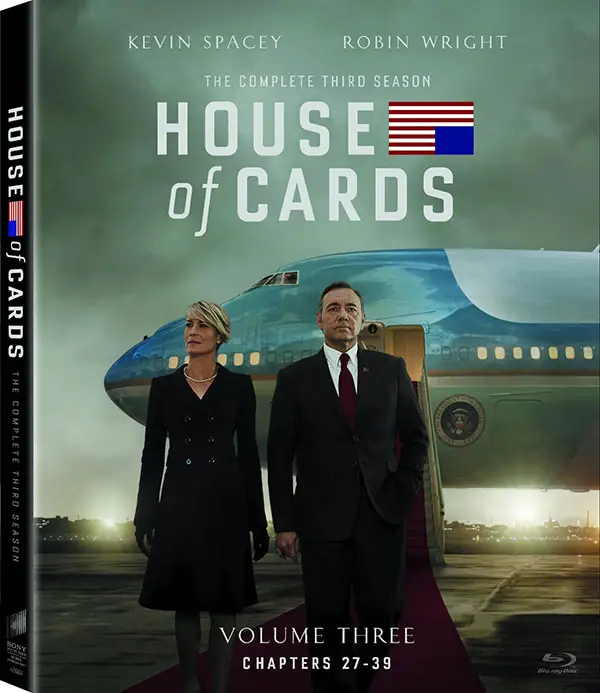 Netflix's original series House of Cards: The Complete Third Season is now available in a 4-Disc set from Sony Pictures Home Entertainment. Why would you want this disc set if you already have Netflix? For one, there are extras on the disc edition such as the new featurettes "Backstage Politics: On the Set of House of Cards" and the Blu-ray exclusive "A Death in New Mexico" that chronicles the making of the finale episode of Season Three. The disc set also comes in handy if you have a poor internet connection, or simply want to have it as a collector's item. House of Cards: The Complete Third Season on Blu-ray is formatted in 1080p at an uncommon 2.00:1 aspect ratio backed by a DTS-HD Master Audio 5.1 soundtrack.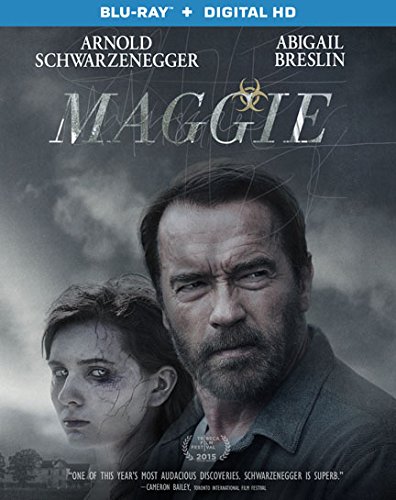 Lionsgate has released the one-hour, thirty-five minute film Maggie starring Arnold Schwarzenegger and Abigail Breslin. GooglePlay reviewers have called Maggie "not your typical zombie movie," "dark and sad," and "a loving drama about a father and a daughter." The Blu-ray is formatted in 1080p at 2.39:1 aspect ratio with a lossless DTS-HD Master Audio 5.1 soundtrack. The BD also comes with director's commentary, making of Maggie featurette, deleted scenes, cast and crew interviews, and trailer gallery. A Digital HD copy redeemable with UltraViolet is also included. At $12.99 [Ad: Amazon], the Blu-ray Disc with Digital HD copy is a lot cheaper than the Digital HD copy from places like Google Play and Apple iTunes where the HD version is $17.99.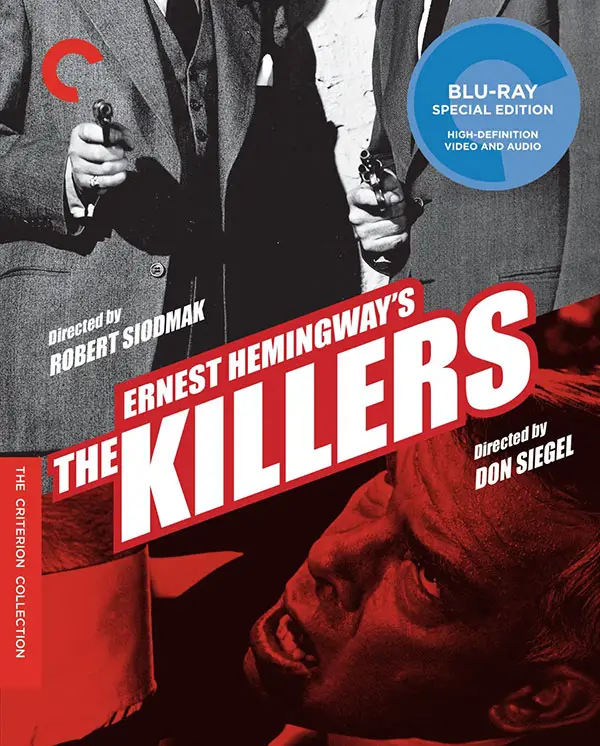 Criterion Collection has released The Killers on Blu-ray Disc, containing two films based on Ernest Hemingway's short story about two hit men during the 1920's Prohibition period. The first interpretation, directed by Robert Siodmak (Criss Cross) in 1946, stars Burt Lancaster and Ava Gardner. The later, 1964 adaptation was directed by Don Siegel (Dirty Harry) and stars Lee Marvin, Angie Dickinson, and John Cassavetes. Both films were digitally restored for the Blu-ray release, and include extras such as interviews, trailers, audio excerpts, radio adaptation from 1949, and Andrei Tarkovsky's 1956 short film adaptation, among other bonus material.
New Blu-ray Disc releases for Tuesday, July 7, 2015
House of Cards: The Complete Third Season
Maggie (Blu-ray Disc, Digital HD)
Monster High: Scaris, City Of Frights (Blu-ray Disc, DVD, Digital HD)
The Killers (1946, 1964) – Criterion Collection
5 Flights Up (Blu-ray Disc, Digital HD)
Woman in Gold (Blu-ray Disc, Digital HD)
Masterpiece: Poldark
Slow West (Blu-ray Disc, Digital HD)
Robot Jox (1989)
The Cell
Kill Me Three Times
Joe Dirt
Contamination (1980)
Virtuosity
WWE: Monday Night War Vol. 1: Shots Fired
Noragami: The Complete First Season (Blu-ray Disc, DVD)
Absolution (Blu-ray Disc, Digital HD)
Alien Outpost
The Crimson Cult (1968)
Deranged (1974)
Spasmo (1974)
The Brokenwood Mysteries, Series 1
Fire Birds
Roller Boogie (1979)
Merchants of Doubt
The Color Out Of Space
Truck Turner (1974)
Atelier Escha & Logy: Alchemists of the Dusk Sky