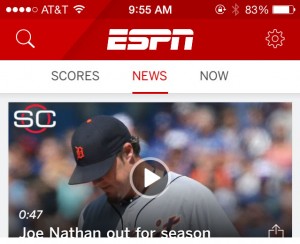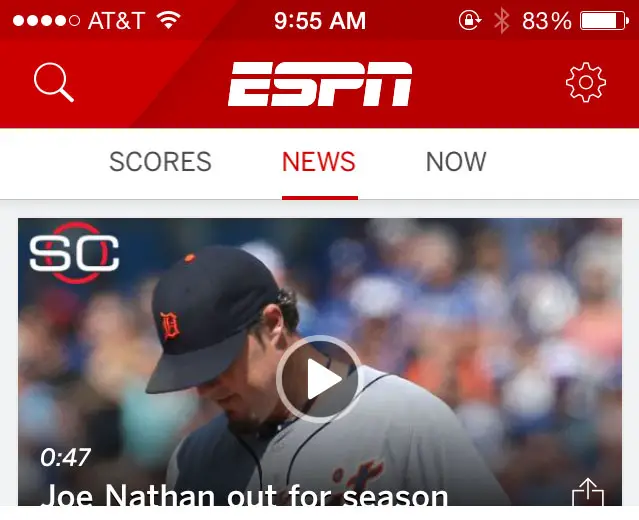 Among other improvements and bug fixes, the latest ESPN app update for Apple iOS devices includes support for Apple Watch. With the app, Apple Watch owners can now view real-time score notifications and breaking news about their favorite team right on the watch screen.
For iPhone and iPads, the Version 4.3.1 app update now provides live scores and upcoming matchups of favorite teams, and, allows users to swipe left to see recent articles about their favorite clubs.
Within the app, users can now sign up for MLB, NBA, and NFL Fantasy News Alerts, as well as receive Instant Awesome alerts and Chalk: Odds and Info for the daily lines.
An additional improvement to the ESPN app specifically for iPad tablets includes support for viewing the app in portrait format.
The ESPN app is a 49.2 MB file and can be downloaded free-of-charge from iTunes.