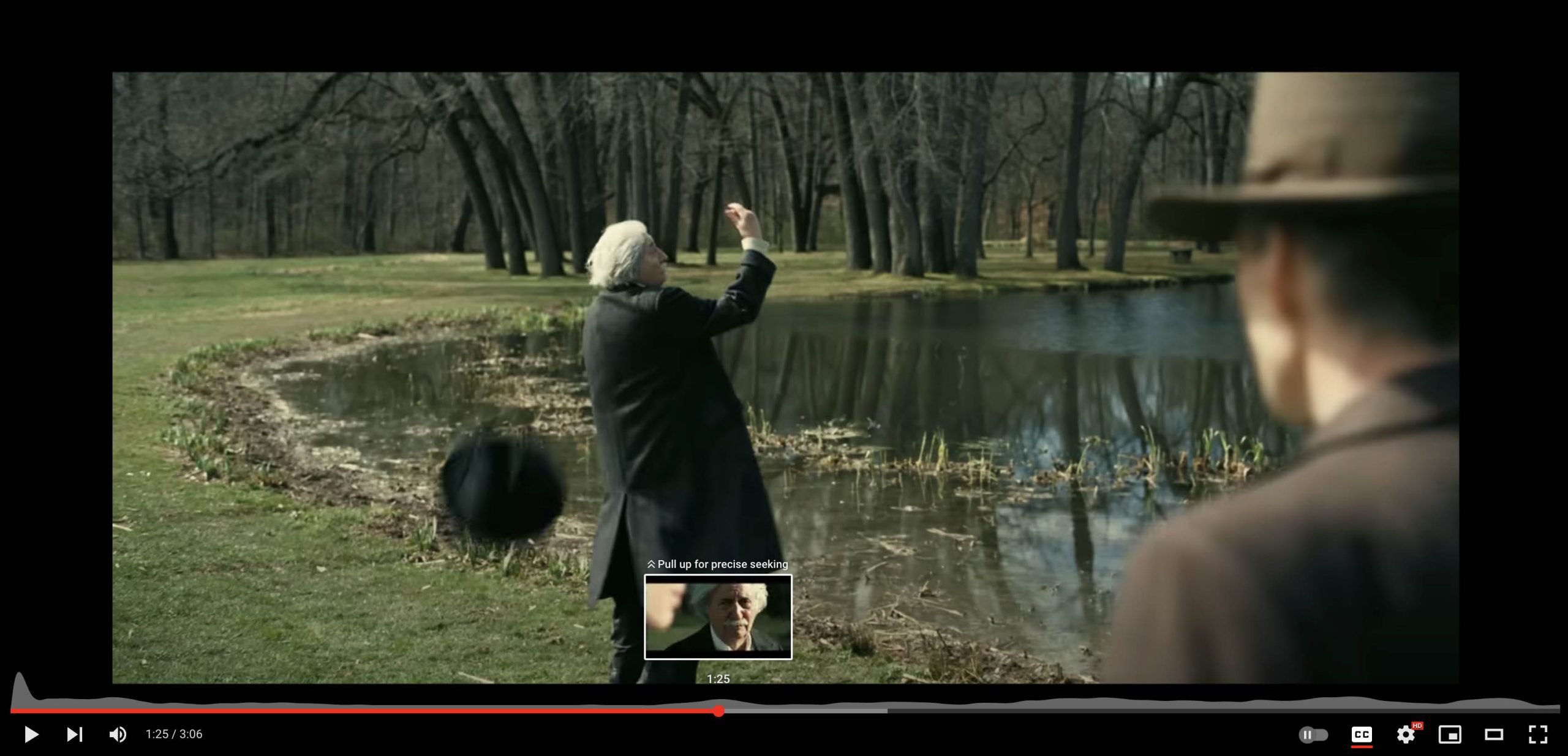 YouTube has rolled out a histogram that displays the most-viewed portions of videos. The graphical data is displayed behind the scroll bar within the player for internet browsers and YouTube apps.
As you can see by the example above in the Oppenheimer trailer the scene with Albert Einstein is one of the most viewed (probably because viewers want to rewatch and see how close the actor resembles Einstein) as well as the beginning of the trailer (after which many viewers may jump to another video after seeing just several seconds).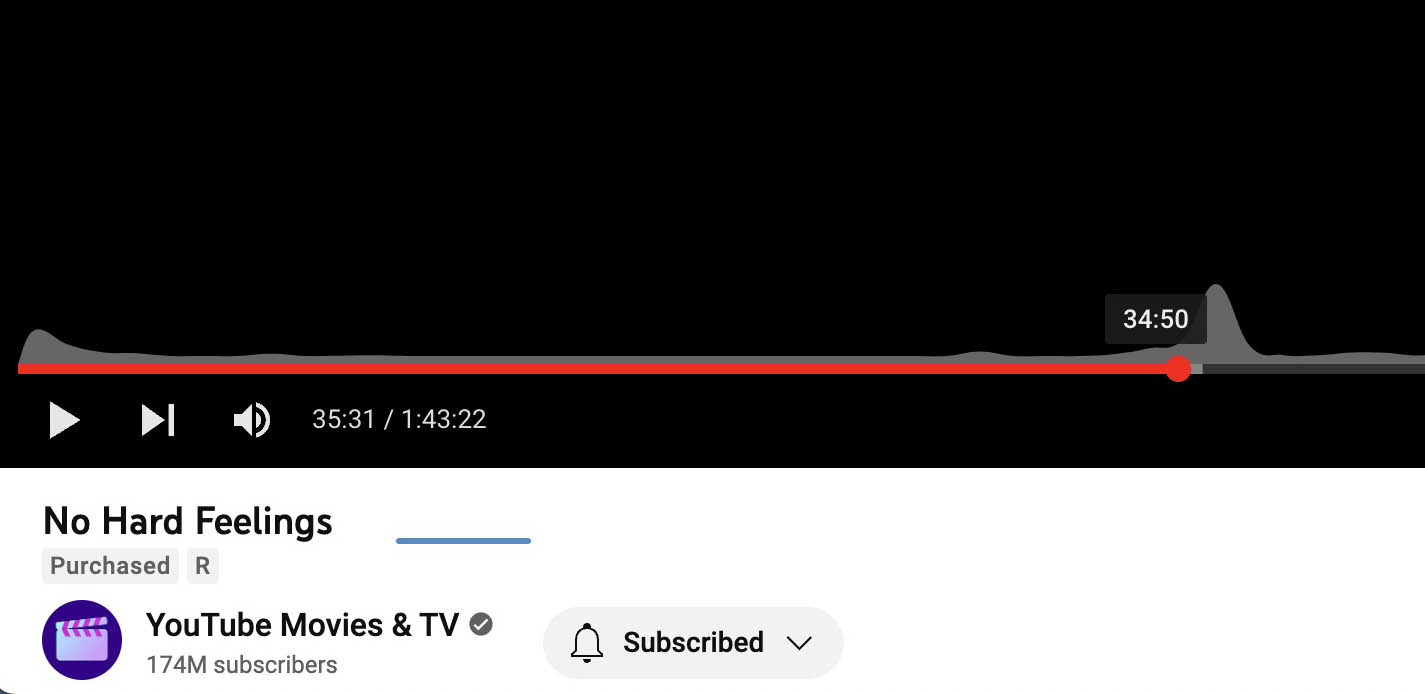 Another example can be found in No Hard Feelings during the scene at approximately 34 minutes in which Jennifer Lawrence's character goes skinny dipping. It is by far the highest-viewed section of the movie. (See the graphic above where the image is removed due to HDCP locking). Guardians of the Galaxy Vol. 3 shows the most viewed portions of the movie and what's surprising is the ending credits are the most watched.

Another movie that displays the data is Avatar: The Way of Water (2022), where the most-watched section is the battle scene starting at approximately 2:12 (again, the image was removed due to HDCP).
However, the feature doesn't work with all videos. We watched the trailer for Aquaman and the Lost Kingdom which was uploaded on Sept. 14, 2023, but still does not show the data. Warner Bros. Gravity (2013) does not show the feature, nor do older movies like Enter the Dragon (1973) and Big Fish (2003). But Aliens (Special Edition) shows the data (see below).

It might be a matter of time before the histogram is integrated with other videos, movies, and TV shows. Or, it could be that certain titles don't allow transparency. For now, enjoy the viewer data and whatever conclusions can be extracted from that data. We'll keep you posted with any updates.