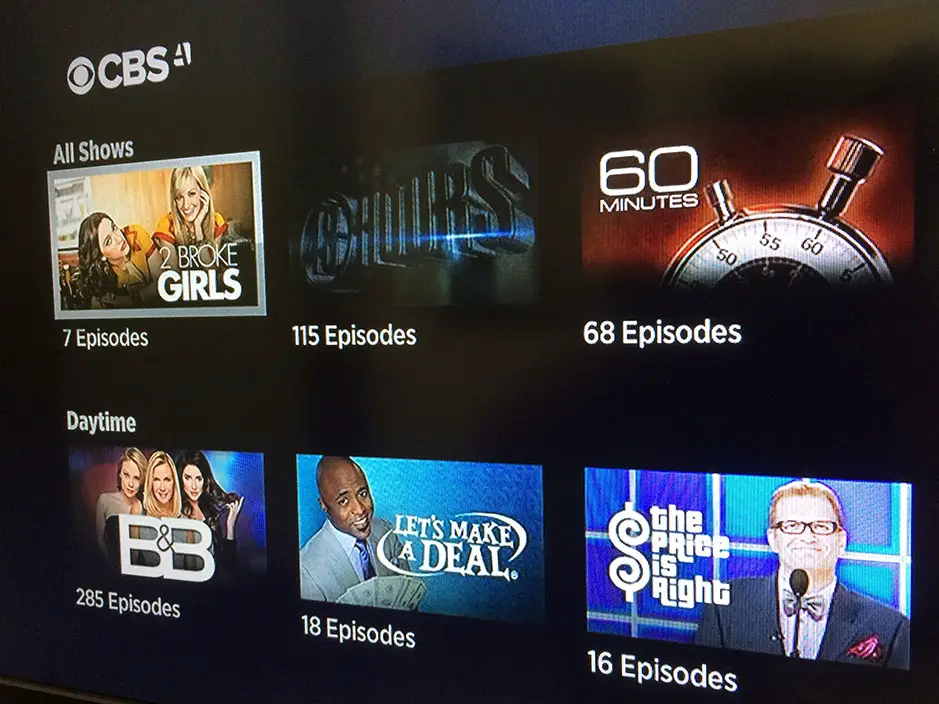 Following the lead of HBO Now, CBS has launched their own over-the-top streaming service on Roku. For $5.99 per month, CBS All Access gives subscribers the option to choose from over 6,500 show episodes on demand from television series such as "NCIS," "The Good Wife" and "The Young and The Reckless," as well as live local CBS broadcasts and access to brand new shows on the CBS app.
Shows classified by CBS as TV Classics such as "CSI:Miami," "Family Ties" and the "Star Trek" franchise series, will stream without commercial ad interruptions. (However, daytime, primetime and late night programming have ads.) In addition, a subscription provides new TV show episodes on the CBS App for smartphones and tablets a day after premiering on broadcast television.
But the OTT service does come with a string attached. Live local CBS channels are only available in select cities. Boston, Chicago, Dallas-Ft. Worth, Los Angeles, and New York are among the approximate two dozen markets where local live TV is authorized. To see if live local TV is available in your area, check this list of cities where live TV is supported.
CBS is currently offering a free 1-week trial of CBS All Access, but only if a method of payment is provided. To access the content on the channel for Roku, you'll need to first authenticate through the CBS/Roku authentication page.
The company announced plans to launch the service last October, around the same time HBO announced the over-the-top HBO Now service.