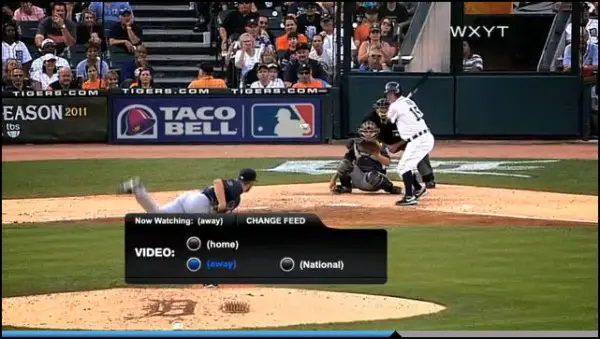 MLB.tv Premium subscribers will soon be able to access the service on PlayStation Vita and PlayStation TV devices, as the company launches several new features on the live streaming service for the 2015 season. The devices will join the already-supported PS3 and PS4 consoles, although exact dates for the rollout haven't been announced.
Along with the addition of support for PS TV and PS Vita, MLB.tv will launch a new web-based high definition media player (version 5.0) starting with a beta version around March. The new player will have easier-to-use controls and incorporate game-event milestone markers. More importantly, MLB.tv broadcasts in Live HD will no longer require the NexDef plug-in software download.
For the 2015 season, MLB.tv will also begin streaming Spanish-language audio as an option for every available game on supporting devices. The already available feature allows users to switch seamlessly from television audio to radio broadcasts while streaming the game.
Like last year, Premium subscribers with MLB.tv will get free access to the premium features available in the MLB.com At Bat app.
MLB.tv for the 2015 season went on sale last Tuesday, providing access to every out-of-market regular season game and over 200 Spring Training games.
MLB.tv Premium costs $129.99 per year for access on all devices and includes a subscription to the MLB.com At Bat app. MLB.tv costs $109.99 per year, but only gives subscribers online access on PCs.