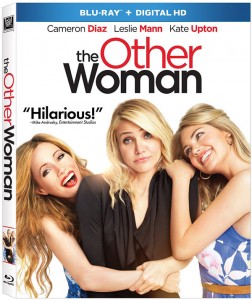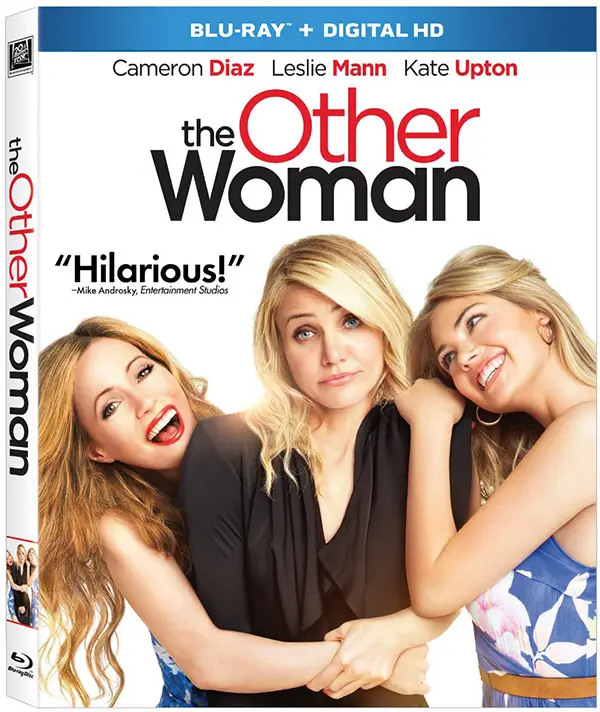 This week Noah starring Russell Crowe is available on Blu-ray Disc in a 2-Disc combo edition that includes DVD and Digital Copy via UltraViolet or iTunes. The film is also available in exclusive editions from Best Buy, Target, and Walmart. Noah was previously released to digital format prior to the disc versions.
The Other Woman starring Cameron Diaz, Leslie Mann and Kate Upton has been released to a 1-disc edition from 20th Century Fox that also includes a Digital Copy. Although the movie only got 1 out of 5 stars from Rotten Tomatoes, user comments on Amazon have been overall positive with one reviewer calling the film "A Patch of Happiness."
Twin Peaks: The Entire Mystery is a 10-disc collection from Paramount Home Media that contains all episodes of the David Lynch series that ran from 1990-1991. 'The Entire Mystery' also includes the film Twin Peaks: Fire Walk With Me remastered in 4k from the original negative. The Blu-ray Discs all feature English 7.1 DTS-HD Master Audio soundtrack.
And, if you're a Werner Herzog fan you'll love this. Herzog: The Collection (Limited Edition) includes 16 Herzog films presented for the first time on Blu-ray Disc, with classic Herzog titles such as Aguirre, the Wrath of God, Fitzcarraldo, and Nosferatu the Vampyre. The boxed edition from Shout! Factory also includes English and German commentaries for some films, making-of documentaries, and trailers.
Other mentionable titles this week on Blu-ray include Criterion Collection's release of The Big Chill (1983), Curtains (1983), Los Angeles Kings Stanley Cup 2014 Champions, and Woodstock: 40th Anniversary.
New on Blu-ray Disc & Digital HD, July 29, 2014
Noah
The Other Woman
Twin Peaks: The Entire Mystery
Herzog: The Collection
The Big Chill – Criterion Collection (1983)
Curtains (1983)
2014 NBA Championship: Highlights
Los Angeles Kings Stanley Cup 2014 Champions
Midsomer Murders, Set 24
Adventure Time: Princess Day
Marty (1955)
Separate Tables (1958)
Duel at Diablo (1966)