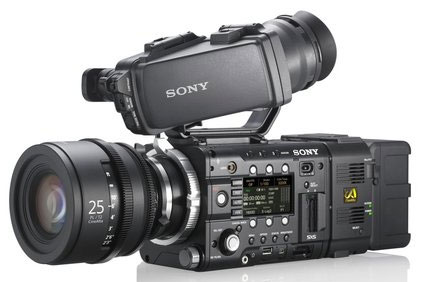 In 2010, 3D coverage of the FIFA World Cup was all the rage. In 2014, 4k has taken its place. This year Sony and FIFA have partnered to produce three of the 2014 FIFA World Cup matches in native 4k, including one match from the round of 16 on June 28, one match from the quarter finals on July 4, and the final World Cup match to be held on July 13.
Sony and FIFA will also produce the Official 2014 FIFA World Cup Film in 4k. The film will include content and footage from select games during the month-long tournament, and will be available sometime after the conclusion. If we use 2010's home release date as a measuring stick, the Official 2014 FIFA World Cup film would be available in November.
Because of the lack of a standard disc format for 4k (as opposed to the 2010 World Cup for which Blu-ray discs were produced), the 4K film will be distributed via online digital services. No doubt one of those services would be Sony's Video Unlimited 4K Download Service that provides SD, HD (1080p), 3D, and 4K titles à la carte.
For 4k production, Sony plans to utilize a lineup of their top equipment starting with the PMW-F55 4k camera from the CineAlta series. The camera captures 8.9 effective megapixels, high speed shooting up to 60 fps in RAW 4K (240 fps RAW 2K), and can record from a choice of three formats to SxS PRO+ memory cards.
For storage of 4k content, Sony will use the 4k multi-port AV PWS-4400 unit that can record up to 4 channels of 4k in the XAVC format. For viewing, Sony PVM-X300 4k LCD monitors will be used. And for switching, production crews have been testing the MVS-700x multi-format model.
The 2014 FIFA World Cup will be held in Brazil from June 12 through July 13, 2014.
Related articles:
You Can Buy a 4k TV, but What Will You Watch On It?
Samsung & 20th Century Fox partner to deliver more 4k content
Sony launches 4k 'Ultra HD' video download service