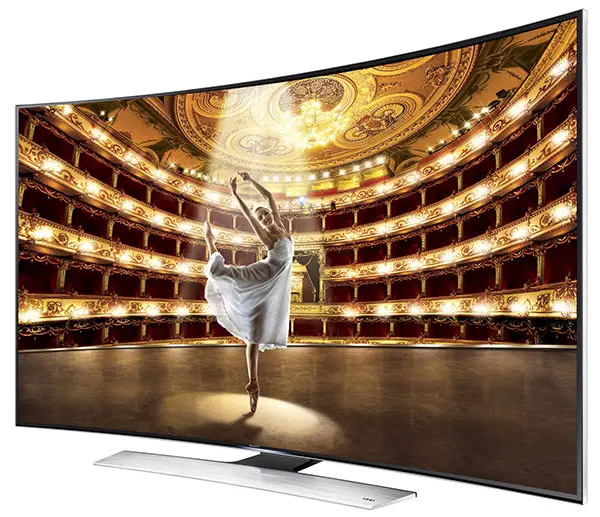 Without a standardized disc format or other storage device to hold 4k content, early adopters of the next generation of high-definition have had limited access to true native 4k on Ultra HD (UHD) TVs. Some 4k can be viewable via streaming or downloadable video services, and anyone connects a 4k video camera can clearly see the benefits of a 8.3 megapixel display. Those with Sony Ultra HD TVs are lucky enough to utilize Sony's 4K video service via the Sony 4k Ultra HD Media Player. But still, anyone shopping for an Ultra HD TV should question whether there is enough content worthy enough to watch on it.
Now, Samsung has officially announced a partnership with 20th Century Fox to develop a new UHD Content Ecosystem that will offer 4k content via Samsung's Smart Hub platform on their line of 4k Ultra HD TVs. This expands the two company's shared strategy to offer 4k content to consumers.
At CES 2014, Samsung revealed their intention to offer more 4k content by selling a UHD Video Pack with 20th Century Fox movies such as "Night at the Museum," "X-Men Origins: Wolverine," "The Counselor," and "World War Z." The pack, which comes on a hard disk drive, is expected to release on April 30 for about $300.
"Our partnership with Samsung creates a unique opportunity to introduce Ultra HD movies to audiences around the world," said Mike Dunn, President, Twentieth Century Fox Home Entertainment.
Back in January Samsung also announced partnerships with companies such as Netflix, M-Go, and TV service providers Comcast Xfinity and DirecTV to stream 4k content via their Smart Hub app. The company also promised to release 50 UHD content items throughout 2014.
"Our strategic partnership with 20th Century Fox is a great example of how the industry is working towards bringing UHD content to end-consumers in the most efficient way while accelerating our ability to provide a full UHD ecosystem," said Kyungshik Lee, Senior Vice President of the Service Strategy Team of Visual Display Business, Samsung Electronics.
Today, Samsung also announced a new lineup of 4k 'Ultra HD' TVs with both flat and curved designs. The new sets range in size and price from about $2,499 to $7,999 US.
Related articles:
You Can Buy a 4k TV, but What Will You Watch On It?
Sony launches 4k 'Ultra HD' video download service