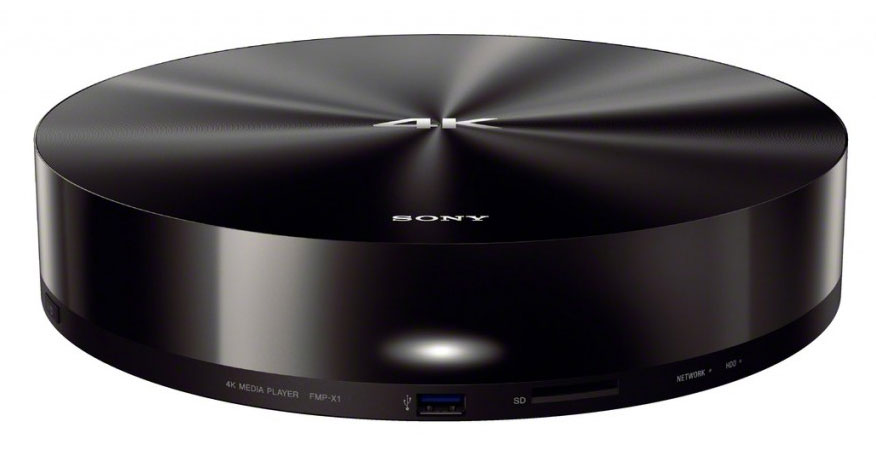 A lack of 4k content has surely given pause to potential Ultra HD TV buyers. But today, Sony may have made 4k a bit more tempting with the release of their 4k video download service with over 70 feature films, movies, TV shows, and short-form titles. Sony's 4k content comes from restoring and remastering films from their original 35mm negatives, as well as newer titles shot using native 4k cameras. While Sony and Panasonic partner to develop a larger capacity disc format, digital files are becoming the norm for viewing higher quality video that's four-times the resolution of 1080p.
A few popular titles now available in 4k from the Sony download service include Moneyball, Premium Rush, The Guns of Navarone, and episodes of Breaking Bad. Sony said they'll be increasing the number of available 4k titles to 100 by the end of the year.
How much do the 4k downloads cost? Feature films are priced at $29.99, or $7.99 rental for 24-hours. TV show episodes cost $3.99 each to purchase. (Sony didn't indicate whether TV shows are available to rent.) As an added bonus for purchasing the titles, customers will also get an UltraViolet digital copy to watch on PCs, tablets or smartphones.
The 4k downloads are only compatible with Sony's recently released 4K Ultra HD Media Player that sells for $699 (or $499 when purchased with a Sony 4k TV). If you're already familiar with the FMP-X1, you'll know the player (which looks a bit like a cross between a film canister and a Mac Mini), features a 2TB hard drive with service to HDMI, USB and SD and ethernet on the back. The FMP-X1 only works with Sony 4k Ultra HD TVs, but comes pre-loaded with 10 movies in 4k resolution.
"We have been spearheading the advancement of 4K Ultra HD technology from the start, and have now reached another milestone as promised with the Video Unlimited 4K service going live," said Sony Electronics President and COO Phil Molyneux.
Sony also announced expansion of their 4k Ultra HD TV line, with the 55-inch XBR-55X850A and 65-inch XBR-65X850A. Those models will be available at select retailers nationwide starting next month for $3,499 and $4,999, respectively.
The new 4k TV models come just after Sony dropped the prices of their XBR-55X900A by $1,000 and the 65-inch XBR-65X900A by $1,500.