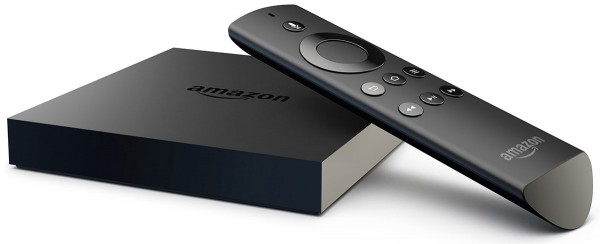 Amazon has launched a Streaming Media Player storefront featuring the most popular devices available today. The web page provides information and comparisons to help shoppers decide which device to purchase. The new product focus follows Amazon's launch of its own streaming player earlier this month, the Fire TV.
Streaming media players are much smaller than traditional cable TV boxes, especially when they come in dongle size such as Chromecast and the Roku Streaming Stick. The sticks plug directly into HDMI and USB ports on a TV, making installation easy and practical. Streaming media boxes (which measure on average around 3.5-inches to 4.5-inches), can be hidden inconspicuously behind a TV or entertainment center. Just be careful not to obstruct the device's built-in Wi-Fi antennas if at all possible.
Although still lacking in live programming, the channels available on streaming media players include access to on demand content from Netflix, Hulu Plus, HBO Go, Amazon Prime Instant Video and other streaming services, as well as select content from traditional broadcast and cable networks, and internet-based networks. Streaming boxes can also provide access to gaming apps, a feature Amazon is betting on with the Amazon Game Controller.
Let's take a look at the Amazon Streaming Media Box Storefront Categories
"Best for Streaming Content" is the first category in the storefront. It's no surprise Amazon's new Fire TV is at the top of this list, followed by Apple TV, Chromecast, and Roku 3. However, the storefront offers a "Compare All Devices" chart of the featured brands and is actually fairly presented.
The second category presented lists the "Best for Enhancing Your Live TV Experience." Included are the Samsung GX-SM530CF Cable Box/Streaming Media Player, the Slingbox 350, and the TiVo Roamio HD DVR/Streaming Media Player. These are players that are geared more towards watching and recording live TV.
The third main category is called "Best for Casting Content to Your TV," where Apple TV, Chromecast, Netgear Push2TV PTV3000, and the Slingbox 500 are compared. It's interesting to see the $35 Chromecast go up against the $300 Slingbox 500 and actually do pretty well (within Amazon's selected comparison features).