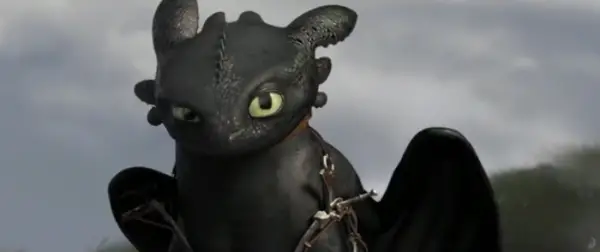 Dreamworks Animation has released the first 5 minutes of How to Train Your Dragon 2, the sequel to the successful 2010 film that made close to $500M at the box office worldwide. The opening scene takes you to the village island of Berk five years after How to Train Your Dragon left off, where the favorite pastime of the townspeople is now dragon racing. Hiccup, Toothless, Astrid, Snoutlout, and Stoick the Vast are among the returning animated characters.
The film was co-written and directed by Dean DeBlois (How to Train Your Dragon), and stars Jay Baruchel, Gerard Butler, Craig Ferguson, America Ferrera, Jonah Hill, Christopher Mintz-Plasse, T.J. Miller and Kristen Wiig. Game of Thrones' Kit Harington is also credited with voiceover acting for the character Eret, Son of Eret.
How to Train Your Dragon is slated to hit theaters in the US on June 13, 2014. The film will be shown in RealD 3D and Digital 3D theaters, as well as traditional 2D theaters nationwide.