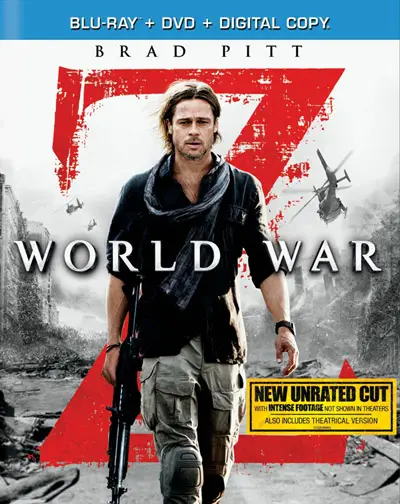 Leading the Blu-ray releases this week is World War Z starring Brad Pitt, Mireille Enos and Daniella Kertesz. The film is available in both a three-disc combo with 3D Blu-ray/Blu-ray/DVD/Digital Copy, and a two-disc combo with Blu-ray/DVD/Digital Copy. Along with the original film release, both editions also feature a new unrated cut with "intense footage" not seen in theaters.
Grimm: Season Two comes on five-disc set from Universal Studios with deleted scenes, gag reel, webisodes and other bonus features. The first season of Arrow is now available in a nine-disc set from Warner Home Video. And, Universal Studios has released Bates Motel: Season One on a 2-disc Blu-ray set with approximately 435 minutes of content.
Autumn Sonata (1978) and Slacker (1991) have also been released to Blu-ray Disc under the Criterion Collection label.
Check out our picks below or jump to Amazon to see all new Blu-ray Disc releases this week.
New on Blu-ray Disc Sept. 17, 2013
World War Z (3D Blu-ray, Blu-ray both w/unrated version)
Bates Motel: Season One
The Bling Ring
Dracula: Prince of Darkness
Live in Athens (Peter Gabriel)
Behind the Candelabra
Day Of The Dead (Collector's Edition)
Grimm: Season Two
Michiko & Hatchin: Complete Series, Part 2
Disconnect
Frankenstein (1931)
Autumn Sonata (Criterion Collection)
Slacker (Criterion Collection)