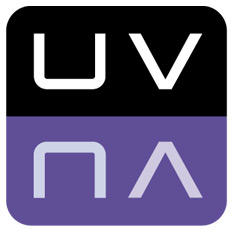 Warner Bros.' Justin Herz weighed in on the status of the UltraViolet digital format in a blog post today. UltraViolet now has over 7,000 available titles from five major studios, with close to 6 million registered accounts. Herz says that number is expected to grow to 10 million by the end of the year, no doubt in part to FOX's recent adaption of the format.
Herz admits that Warner is "still at the beginning stages of digital ownership," but that there are "a lot of opportunities ahead." He also mentions an expected boost in Disc-to-Digital, a service that Wal-Mart introduced early this year which lets you convert previously owned DVDs and Blu-ray Discs to digital format in either Standard or High Definition.
Herz also talks about Warner Bros.' digital strategy, which is "to focus on innovation that makes ownership more valuable for consumers by creating a better digital product." He added there would be focus on making more content accessible, as well as innovating new ways for consumers to build their collections.
Mr. Herz's complete title is SVP, Direct-to-Consumer, Warner Bros. Digital Distribution & General Manager, Warner Bros. Advanced Digital Services.
Use the following link for more UltraViolet news.