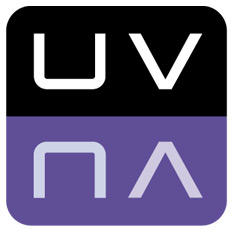 Late January, we reported the UltraViolet digital movie library would be shutting down this summer. Here is a friendly reminder so you don't lose all the digital movies and TV shows linked to UV, and the steps you should take within the next couple of months.
UltraViolet came about as a way to link digital purchases and code redemptions from various platforms and digital movie services. We frequently referred to UV as a database because it holds a record of all the digital titles attached to a specific email address. It's also been called a digital rights locker and was created by the Digital Entertainment Content Ecosystem (DECE) consortium.
But according to DECE, "Things are changing in the digital movie services world." The centralized database, which not all studios or digital retailers supported, will cease to exist after July 31, 2019.
You can save your digital library though before the shutdown. The primary method is by connecting your UV account to a retailer. In the US, the suggested retailers include FandangoNow, Vudu, and Kaleidescape (also in the UK and Canada). Outside of the US you can connect with Flixster.
The other important thing is not to unlink or close your UltraViolet Library. UV says they will continue to work with retailers to provide continued access to your movie and TV shows library.
Nothing is guaranteed though. It is entirely possible customers may lose some titles here and there. But one way to minimimize the risk is to link to additional retailers.
You should also link to Movies Anywhere (using the same email address), which has become the standard for sharing digital purchases over multiple platforms.