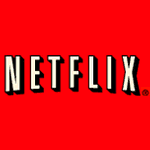 Netflix's "back to school" special this month is a 60% rate increase for their online streaming and DVD-by-mail rental services. Customers are literally outraged, and the web has been saturated with negative comments. In reality, the company is splitting both services, effectively leaving current subscribers to decide whether or not to continue with both services, choose one, or cancel entirely. Both options, at a base level, cost $7.99 per month.
Things are not looking so great for Netflix right now. Just last week Starz Entertainment announced it would not renew an agreement with Netflix when their 3-year deal ends in February, 2012. Anyone who regularly streams on Netflix knows Starz provides many of the more popular and blockbuster titles. Without Starz, will Netflix look as credible?
While you might blame Netflix specifically for your entertainment woes, the increased rates are also a result of studios raising their licensing fees. For a while, Netflix was the best deal in town (and it might still be), but the movie studios are not interested in giving their content away. In June, Sony unexpectedly pulled many of their popular movie titles from Netflix's "Instant Watch" library, a reminder that the studios ultimately own the content and where it gets distributed.
What will you do when Netflix increases your rates this month?
If you're considering canceling your Netflix plan you might consider several other options out there. Amazon might be the closest thing to Netflix in terms of online viewing. Their unlimited streaming service is included in their $79 per year "Prime" shipping plan which gives subscribers free 2-day shipping on products. Over twelve months, that breaks down to about $6.65 per month for both streaming and free shipping — not a bad deal for more TV and movies than any one person could possibly watch.
Online provider Hulu offers streaming of many TV shows along with a niche movie selection to choose from. The service costs $7.99 per month for commercial-free streaming, or watch some content for free but with interruptions.
Apple's iTunes provides a large library of streaming or downloadable titles à la carte. However, they recently removed the rental option of TV shows in favor of purchase only. Apple currently only offers titles for single purchase, so you could end up spending more than your monthly budget if you're not careful.
Walmart's Vudu service also offers rental or purchase of movies à la carte. Rentals range from $2.99 to $5.99 depending on quality and title. They also offer a super high-def format called HDX which rivals all other online formats.
As far as disc rentals, Redbox has almost 30,000 rental kiosks across the country. The $1 nightly fee ($1.49 Blu-ray) has put many Blockbuster locations out of business. However, movie selections are limited to how many discs can fit into a kiosk.
And what about veteran Blockbuster? Along with a growing number of kiosks the company also offers a DVD-by-Mail plan for $9.99 which includes Blu-ray Disc and game rentals at no additional charge. (Netflix charges $2 extra for Blu-ray and doesn't have video games.) But finding a Blockbuster has become a chore, and their online streaming service is not unlimited like Netflix.