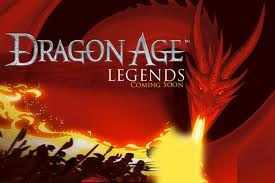 It didn't take Google very long to add games to its Google+ social integration, with the likes of Facebook and MySpace already inviting gamers to spend more time on their sites. BioWare is one of the first to offer a game for Google+ users with the launch of "Dragon Age Legends." With combat, exploration, and progression features, the game allows co-operative and competitive gameplay across players' Google+ Circles and Hangouts.
"Dragon Age Legends raises the quality bar for social network games. By bringing the franchise to Google+, we're able to connect and entertain millions of existing and new fans within the rich, immersive Dragon Age universe!," said BioWare Co-founder Dr. Ray Muzyka.
The recently launched Google+ already has over 20 million users according to comScore.