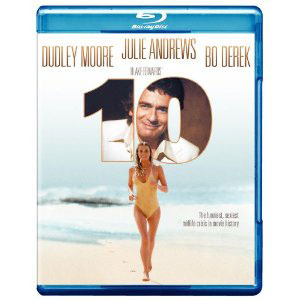 What's on Blu-ray Disc this week? Titles from all different genres and decades, that's what. Check it out some of our picks: Alice In Wonderland (Animated Two-Disc 60th Anniversary Blu-ray/DVD Combo), 10 (Dudley Moore, Julie Andrews, Bo Derek), You've Got Mail (Tom Hanks, Meg Ryan), Ray (Jamie Foxx, Kerry Washington), An Affair to Remember (Cary Grant and Deborah Kerr), Pleasantville (Tobey Maguire, Reese Witherspoon), and Bad Boys (Sean Penn, Esai Morales, Ally Sheedy).
Below is a breakdown of the more recognizable titles hitting shelves this week. Or, click here
for a list of all this week's Blu-ray Disc releases at Amazon.
Bad Boys
Alice In Wonderland (Two-Disc 60th Anniversary Blu-ray/DVD Combo)
Pleasantville
You've Got Mail
An Affair to Remember
Conviction
10
The Tillman Story
Never Let Me Go
The Double Life of Veronique (The Criterion Collection)
Beverly Hills Chihuahua 2 (Two-Disc Blu-ray/DVD Combo + Digital Copy)
All About Eve
Ray
Welcome to the Rileys
Highlander 2-Film Set (Highlander / Highlander 2) (Anniversary Collection)
Let Me In
Monsters Special Edition + Digital Copy