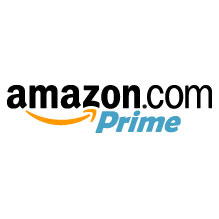 We knew Amazon was planning a subscription-based streaming service for a while now to compete with Netflix. Now, via Engadget, screenshots have emerged from a user tip showing the product in action. The screenshot shows the hot movie "The Girl Who Kicked The Hornet's Nest" available for $0.00 under an "unlimited streaming" option.
We wrote about an Amazon unlimited streaming service being tied into Amazon's Prime shipping membership back in September. The service, which gives unlimited free two-day shipping anywhere in the US, would also give subscribers unlimited streaming of movies and TV shows (although we don't know what titles the library would consist of.)
And, at $79 a year for both the free shipping and free movies, the Amazon service would certainly give Netflix's streaming-only plan, at $95.88 a year, a run for its money.
The "leaked" screenshot of "The Girl Who Kicked The Hornet's Nest" also shows an option for HD via Amazon Video On Demand, which leads us to question, "Will Amazon offer titles both in SD and HD under an unlimited plan? Or hold the HD versions for a-la-cart purchases?"
Amazon owns the largest online movie database, IMDB, which could create a tremendous backbone for a streaming library. How cool would it be to watch a movie and research the movie's awards, cast and production notes at the same time?
By the way, "The Girl Who Kicked The Hornet's Nest" is good stuff. You might say it's a cross between "All the President's Men" and "The Sopranos" with subtitles. And guess what? Netflix has it streaming in HD.