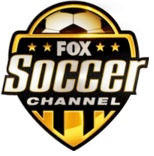 Cablevision has added FOX Soccer Channel and FOX Soccer Plus both in High-Definition (HD) for subscribers. FOX Soccer Channel is available on channel 142 as part of the iO TV digital programming package, and FOX Soccer Plus is available on channel 461 for iO Sports Pak subscribers.
For CableCARD customers, the HD channel position of FOX Soccer Channel is 797 and FOX Soccer Plus is available on 798.
FOX Soccer channel hosts England's Barclays Premier League and the UEFA Champions League, as well as matches from Italy's Serie A, Women's Professional Soccer, and the Australian Hyundai A-League.
Global tournaments such as English FA Cup, CONCACAF Champions League and CONCACAF Gold Cup are also covered by FOX Soccer channel.
FOX Soccer Plus covers more international soccer as well as premium rugby from the Magners League, Aviva Premiership and Heineken Cup.