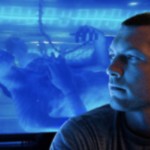 In our annual user poll of the Best Blu-ray Disc Movie of the Year it comes as no surprise that Avatar (3-Disc Extended Edition) received the highest number of votes at 36%. Coming in second (although not even close) were Iron Man 2 and Toy Story 3 each with 10% of the votes.
In 3rd and 4th place were Alien Anthology and Lord of the Rings (Theatrical Versions) with 9% and 8% of the votes, respectively. The Twilight Saga: Eclipse and The Bourne Trilogy each received 7% of the votes which tied them at 5th place.
It came as a surprise that 5-time Oscar winner Saving Private Ryan only received 6% of the votes — seems like we waited forever for that hi-def release. This year's Alice in Wonderland and 1979's Apocalypse Now (Full Disclosure) received the least amount of votes with 4% and 3% respectively.
The poll listed 10 of the year's most popular Blu-ray Disc titles based upon Amazon's Best Selling sorting method as well as HD Report user interest.
Thanks to all who voted!