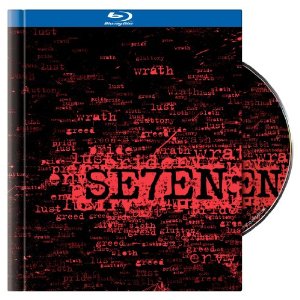 It's a good week for Blu-ray Disc titles with a mix of older films getting high-def transfers, TV show season releases, and new films that can really show off your hi-def system.
One Flew Over the Cuckoo's Nest
Start with the classic 1975 film One Flew Over the Cuckoo's Nest getting released as a "Collector's" edition on Blu-ray Disc. This is Jack Nicholson at his best (when isn't he?) but take a look and you'll find a slew of well known actors in stellar performances including Danny DeVito, Christopher Lloyd, Vincent Schiavelli, and a sneak appearance by Anjelica Huston (uncredited).
Prince of Persia: The Sands of Time
This contemporary film will look and sound great on your Blu-ray home theater system and comes with a DVD version and digital copy for the road. The 2010 Disney film stars Jake Gyllenhaal (Jarhead), Gemma Arterton (Quantum of Solace), and Ben Kingsley (Shutter Island) in a movie produced by the same folks who brought us 'Pirates of the Caribbean'. Extras on the BD include interactive feature "CineExplore: The Sands Of Time," a deleted scene titled "The Banquet: Garsiv Presents Heads," and DVD bonus featurette "An Unseen World: Making Prince Of Persia."
Seven.
It's only taken forever for this movie to be released in high-def. But, it's been well worth the wait. Seven (1995), is a carefully crafted film by writer Andrew Kevin Walker and director David Fincher. The movie stars Brad Pitt and Morgan Freeman as police detectives on the search for a serial killer with biblical intentions. Gwyneth Paltrow also stars in the film as Pitt's wife Tracy Mills. It's a movie that is sure to make your skin crawl as well as appreciate the stylistic production that set a standard for many horror/crime films to follow. The Blu-ray Disc also comes with a bunch of extras including deleted and extended scenes, commentaries, alternate endings and more.
Jacob's Ladder
Jacob's Ladder is another 90's film in the creepy/thriller genre called "Viscerally scary" by The New York Times. Tim Robbins stars in this film as traumatized Vietnam war vet in New York who suffers from flashbacks while hanging on the edge of sanity. The film also stars some well-known actors including Danny Aiello, Matt Craven, Jason Alexander, and Ving "Luther" Rhames. No extras to speak of but a cheaper Blu-ray release than most listing at just $19.99.
The Fellowship of the Ring, The Return of the King, The Two Towers
The Lord of the Rings trilogy gets single Blu-ray title releases this week but do we care since they aren't the extended versions? Nope. Still waiting New Line.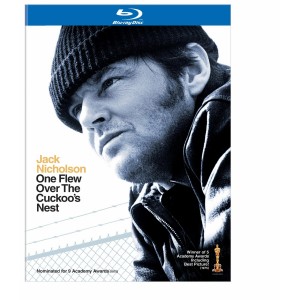 Other notable releases this week include:
Breathless (The Criterion Collection) — a Jean-Luc Godard classic
Glee: The Complete First Season (4-Disc Set)
Letters to Juliet (Single-Disc Blu-ray/DVD Combo)
The Big Bang Theory: The Complete Third Season (2-Disc Set)
The Twilight Zone: Season 1
America: The Story of Us
It's Always Sunny in Philadelphia: Season 5
Fringe: The Complete Second Season (4-Disc Set)
Here is a link to all new Blu-ray Discs
released on Sept. 14, 2010.