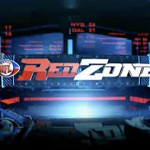 Digital Comcast customers will get a chance to check out NFL Redzone for free on Sunday, September 19 starting at 1:00 p.m. Eastern Time. The show brings live highlights from NFL games as teams enter the "redzone" — the field of play inside the 20-yard line of the opposing team. RedZone is presented in high-definition (HD) and is available for an extra $8 a month with Comcast's Sports Entertainment Package.
"NFL RedZone delivers all of the touchdowns, key moments, and nonstop action that NFL fans want to see every Sunday afternoon, live in HD," said Matt Lederer, Senior Manager, Video and Sports Marketing at Comcast.
NFL RedZone is hosted by Scott Hanson and airs every Sunday from 1:00 p.m. Eastern Time through late-afternoon scheduled games. The channel also repeats its 6+ hours of live programming throughout the week. Interested in what RedZone host Scott Hanson has to say about his job, his favorite team, and who he looks forward to watching? Check out this interview.
Read a review of NFL Redzone hosted by Scott Hanson.