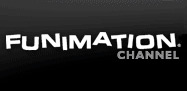 24-hour anime television network FUNimation has launched a high-definition (HD) broadcast of its channel. The network, owned by Navarre Corporation," can be found on Verizon FiOS TV and Comcast channel lineups and features Japanese anime/cinema programming such as "Dragonaut," "MoonPhase," and "School Rumble."
"The transition to HD allows for a more robust and superior qualities that FUNimation Channel fans have come to expect," said Bill Saltzgiver, Olympusat's Senior VP of Network Operations. Launched in 2005, Olympusat is Funimation Channel's exclusive distributer.
FUNimation Channel will also be launching new shows on the network including "Samurai 7", "Baccano", "Darker than Black", "Slayers Evolution R", "D Gray Man", "Soul Eater", "Claymore", "Slayers Revolution" and "Devil May Cry" — providing anime fans with more animated content.