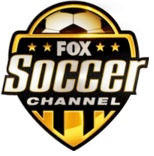 DirecTV recently launched Fox Soccer Channel HD and promises over 320 exclusive soccer matches this season — including 28 European matches a week starting this month. DirecTV also launched GolTV HD on Aug. 1, and added Fox Soccer Plus matches in high-definition.
DirecTV, Fox Soccer Channel, Fox Soccer Plus, Fox Sports Networks, and Fox Sports en Español/FOX Deportes combined are offering every match from the UEFA Champions League which started Aug. 17. The coverage will continue through to the final match at Wembley Stadium on May 28, 2011.
Spanish first division, "La Liga" coverage will begin Aug. 28, with at least 114 exclusive live matches, or a minimum of three each round, in addition to broadcasts on GolTV and ESPN.
On Sept. 16, DirecTV will cover UEFA Europa League matches with partner GolTV beginning with the group stage and continuing through the final on May 18, 2011.
Can't choose which matches to watch? DirecTV's Soccer Mix Channel allows you to watch up to eight UEFA Champions League and UEFA Europa League matches in both standard and high-definition.