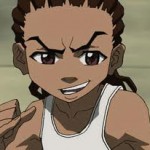 Verizon's FiOS TV online service is adding three more channels from Time Warner Inc., including Adult Swim, Cartoon Network and truTV. Content from these channels will be available online within 24-hours after the shows premiere on television. The channels join Turner's TNT and TBS which became available to FiOS TV subscribers in June.
Added this week, Adult Swim features episodes of "The Boondocks," "The Venture Bros.," "Delocated," "Childrens Hospital" and "Metalocalypse." Within the next month Cartoon Network and truTV will be added to FiOS TV Online with programs like "Adventure Time," "Ben Ten: Alien Force," "All Worked Up" and "The Smoking Gun Presents: World's Dumbest."
Other online content available to FiOS TV subscribers comes from Starz Play, ESPN3, Disney Connection and YES Network. Premium services include HBO GO and EPIX.