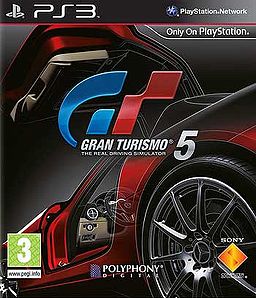 Gran Turismo 5 is at the top of the list of most anticipated gaming titles for PS3 releasing after July 1, according to Game Plan Insights who measured the game interests of 1,000 gamers. Gran Turismo 5 will be released on November 2, 2010, and be the first of the franchise to be offered in optional Stereoscopic-3D mode.
At number two is the 11th release from the Madden NFL series. Pre-orders for the game have been impressive, and will amount to 30% or 1/3 of all Madden NFL 11 sales, according to the study. Madden NFL 11, developed by EA Sports, is set to release next month on August 10, 2010.
Coming in strong in the number 3 spot is Batman: Arkham Asylum 2 which is yet to receive a release date. The sequel to the Batman: Arkham Asylum, 'Asylum 2' is being developed by Rocksteady Studios and distributed by Time Warner. The PS3 version of the game will contain exclusive content which is most likely helping increase pre-order interest.
In the number four position is SOCOM: 4 U.S. Navy Seals. The game has generated lots of interest even among non-PS3 gamers. Game Plan Insights' study shows that 34% of pre-order interest comes from games who don't own a Playstation 3 but intend to purchase the console along with the game. 'SOCOM: 4' will start shipping September 30, 2010.
The fifth most anticipated upcoming game for PS3 is Medal of Honor (2010) from Electronic Arts. Set in modern-day Afghanistan in 2001, Medal of Honor (2010) use a modification of the Unreal Engine 3 for single-player and Frostbite engine for multi-player. The game will release in North America on October 10, 2010.
Gran Turismo 5
Madden NFL 11
Batman: Arkham Asylum 2
SOCOM 4: U.S. Navy Seals
Medal of Honor (2010)
Rock Band 3
Twisted Metal
NCAA Football 11
The Sims 3
Guitar Hero 6