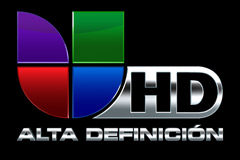 Univision HD and Telefutura HD channel have been added to Cablevision's free iO TV high-definition lineup today. According to the company, the Spanish-language channels have been added to all markets, including New York, New Jersey, Connecticut, and parts of Pennsylvania.
"Like the more than 100 other HD channels we deliver to iO customers, Univision HD and TeleFutura HD are both available without the extra equipment or programming fees many of our competitors charge for high definition," said Gary Schanman of Cablevision.
Univision HD can be found on channels 6, 8, 18, 705 or 706, depending on location. TeleFutura is available on channels 17 or 708.
Univision Network is the leading Spanish-language broadcast television network in the country which covers 95% of all U.S. Hispanic television households. TeleFutura Network covers 86% of U.S. Hispanic Households and ranks as the #2 Spanish-language network in key dayparts.