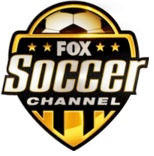 Fox Soccer Channel calls the match a "true David vs. Goliath battle."
The English competition is a knockout tournament in which each matchup is drawn randomly. The tournament dates back to 1871.
Fox Soccer Channel is available through Comcast, Time Warner Cable, Charter, Cox, Dish Network, AT&T U-Verse and Verizon FiOS.
An update for Chelsea fans: Nigerian midfielder John Obi Mikel will miss the FA Cup final because of a minor knee surgery.