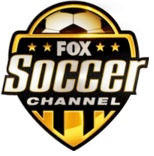 The FA Cup (Football Association Challenge Cup) which will pit last year's winner Chelsea against 2008 winner Portsmouth will be presented on Fox Soccer Channel on May 15 at 10 a.m. Eastern Time in HD. The tournament will take place at London's Wembley Stadium and pre-game coverage will begin at 9 a.m., all of which will be in high-definition.
Fox Soccer Channel calls the match a "true David vs. Goliath battle."
The English competition is a knockout tournament in which each matchup is drawn randomly. The tournament dates back to 1871.
Fox Soccer Channel is available through Comcast, Time Warner Cable, Charter, Cox, Dish Network, AT&T U-Verse and Verizon FiOS.
An update for Chelsea fans: Nigerian midfielder John Obi Mikel will miss the FA Cup final because of a minor knee surgery.